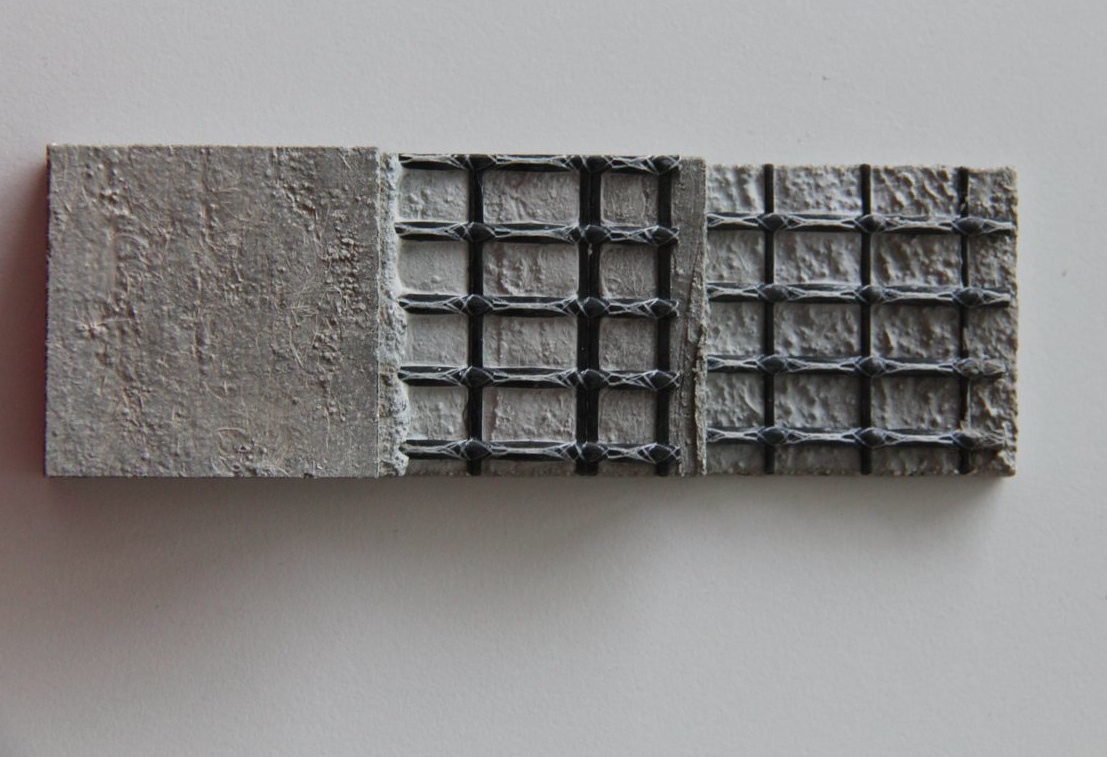 Obertshausen - Karl Mayer will present some its latest technology for the production of technical textiles at the upcoming Techtextil exhibition in Frankfurt. The primary theme of Karl Mayer's exhibit on stand 3.0 / E 18 will be the growing demand for textile-reinforced concrete although visitors will also be able to explore the company's solutions for other technical applications such as functional clothing for the sports and athleisure sectors.
Textile reinforcing materials offer improved ecological and economic alternatives to steel reinforcements when building with concrete. As textiles do not rust, only a thin covering material is required. This saves on resources, reduces environmental pollution and also enables thin-walled, filigree designs to be produced.
Karl Mayer Technische Textilien GmbH (Technical Textiles) offers the RS MSUS-G weft-insertion warp knitting machine for producing the textiles that are used as an innovative way of reinforcing concrete. This high-speed raschel machine with weft insertion in line with the stitch courses can produce heavy carbon-fibre grids, which are used by members of TUDALIT e.V. This association is responsible for the TUDALIT trademark-protected brand for maintaining quality standards in the production and use of textile-reinforced concrete. Allgemeine bauaufsichtliche Zulassung (General Building Regulations Approval) has already been applied for to cover certain concrete components containing weft-inserted, warp-knitted textiles.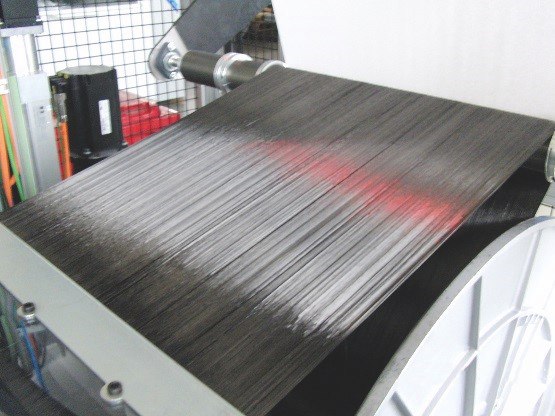 The textiles produced on the machines manufactured by Karl Mayer Technische Textilien can be used to reinforce the composite materials used in concrete construction, as well as plastic composites. Here, ready-consolidated, fibre-thermoplastic, semi-finished products, so-called organic sheets, have become more important in recent years. According to Jochen Schmidt, the Managing Director of Karl Mayer Technische Textilien GmbH, the concept of fibre spreading is also starting to be a hot topic. Before they are joined to the plastic matrix, the fibre tapes are spread using Karl Mayer's UD 500 and UD 700 fibre spreading machines. These two machines have already made a name for themselves among composites' manufacturers for use in the preliminary stages in the production of multiaxial textiles.
Athleisure
Meanwhile, innovative sports- and athleisure-wear provides comfort, enhances performance, looks stylish and offers a performance profile that is backed up by intelligently designed textiles. Stylish, functional stretch and non-stretch textiles are said to be a speciality of Karl Mayer's warp knitting machines. The company's high-speed tricot machines, jacquard raschel machines and double-bar raschel machines can produce a variety of structured and openwork designs from a single source, and also work functional zones that can be integrated into a garment, such as a jersey.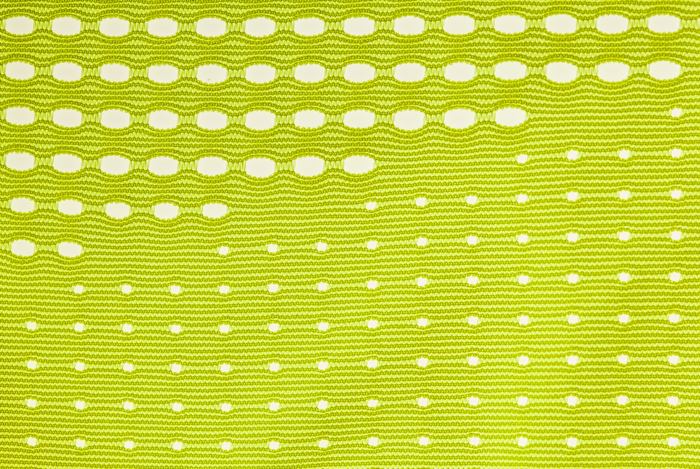 Zones are created, which provide a defined compression, breathability, warmth retention and freedom of movement. This is based on body mapping principles and the zones are located in exactly the right places. Karl Mayer's double-bar raschel machines in particular are also said to be setting functional trends when producing seamless items that are making quite a fashion statement.
With its impressive stand design and carefully selected exhibits, Karl Mayer says it is looking forward to a successful show. "Alongside JEC World, Techtextil is the most important trade fair for us," explained Jochen Schmidt. "We meet many of our customers there, who are frequently exhibitors themselves, and we are also expecting to have some interesting conversations with people who are visiting us the first time."