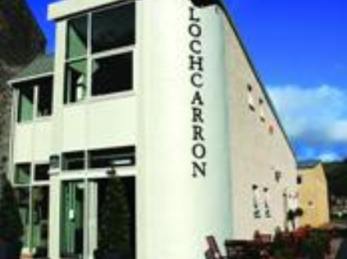 Hawick - Just days after local politicians appealed for help for the troubled Borders? knitwear industry, Lochcarron of Scotland has said it will be closing its plant in Hawick just before Christmas.
Around 30 jobs are expected to be lost with some staff relocated to the company?s Selkirk headquarters.
Although the Lochcarron of Scotland brand will remain, the company says it will now cease manufacturing its own knitwear collections and will instead outsource production. Talks are currently underway with other potential manufacturing partners in Hawick to take on the production, a move that could potentially help preserve jobs for some of company?s existing highly skilled workforce.
Announcing the closure, Lochcarron managing director David Ogilvie said: "This will mean the closure of the Hawick factory. However, with likely demand for skilled staff elsewhere within the knitwear industry in Hawick, and additional positions at Selkirk, we anticipate minimal job losses.
"We are now entering into a period of consultation with the trade unions to minimize these job losses and are unable to make any further comment during this process."
Lochcarron is also heavily involved in the weaving sector with knitwear making up only 15% of the company?s business. It is renowned for its high quality merino, angora, cashmere and blends and is particularly famous for the way that they finish their cashmere fabrics. Up to now, the company has always used a traditional finishing method involving hundreds of dried thistles, known as teasels. The teasels are lined up on a huge drum and are sprayed with water to soften them.
So specialised is this process that many companies have sent their finished fabrics to Lochcarron to undergo this process.

Further details to follow.