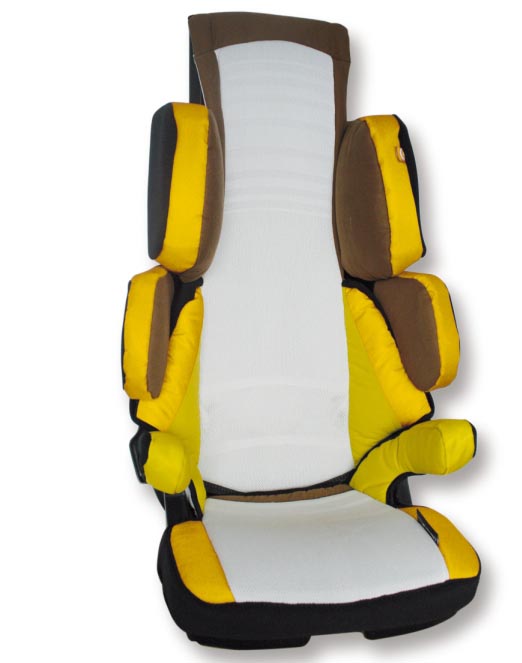 Obertshausen - Warp knitted textiles can offer improved moisture buffering, better lining properties and more comfortable interior cushioning than the use of foam in the manufacture of children?s car seats.
The perception of heat and moisture by passengers in the car can be described by means of the thermophysiological seat comfort. Basically, this property relates to climatic perception, and includes factors such as thermal transmission during the journey, including when sitting down, as well as moisture transport and buffering. Using ventilation effects between the seat and the body to create a pleasant microclimate is the best way of achieving optimum values.
Various test methods are used at testing organisations such as the Hohenstein Institutes to measure the extent to which these are successful. Four physiologically determined parameters are used to describe the climatic seat comfort: initial heat flow as a perception of warmth immediately after sitting down, breathability, which is expressed in terms of the resistance to water vapour transmission, thermal insulation, and water vapour buffering, which is a measure of the amount of water vapour absorbed by the seat until it feels damp.
Log in or register to see this content