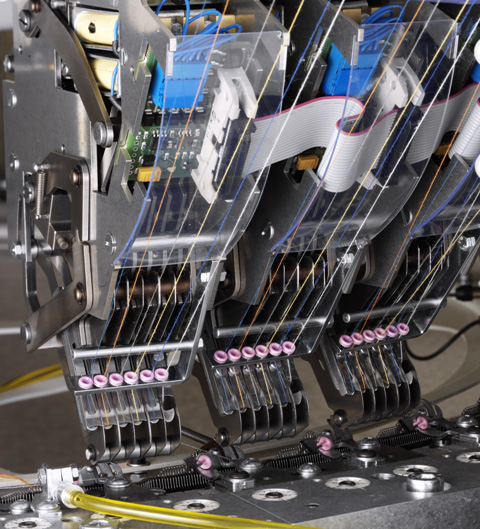 Dhaka - Promoting its highly efficient and user-friendly new generation of striper machines, Terrot is keen to expand on its growing influence in India and Bangladesh.
Since it emerged from administration, Terrot has been working towards getting sales back on track, developing new machines and forging ahead with its partnership with India-based Voltas, part of the giant Tata Group.
When the company tied up with Tata through Voltas Ltd, which has represented Terrot in India for many years, it was suggested that Terrot may start manufacturing its machines in low-cost India. However, the Chemnitz-based company has rejected this option, preferring instead to keep the manufacturing operations at home where it can guarantee that its high quality precision parts are ?Made in Germany?.
The deal has, however, helped Terrot build up a solid sales network throughout India and Bangladesh, typified by the company?s successes at recent exhibitions in the region.
Log in or register to see this content