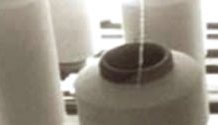 El Masnou - Troubled elastic fabric manufacturer Dogi has said it is confident that it will finally exit the insolvency process by March 2010.
The Spanish unit of Dogi Group, which makes stretch fabrics and specialises in lingerie, swimwear and sportswear, applied for a voluntary insolvency process in June, hurt by a slowdown in the industry and the current international financial downturn. Originally the company hoped to emerge as a viable business in December 2009 but work on the restructuring programme has taken longer than it first thought.
?The company is currently reaching an agreement with the majority of its creditors,? confirmed Sergi Domenech, Dogi?s marketing director.
Log in or subscribe to see this content