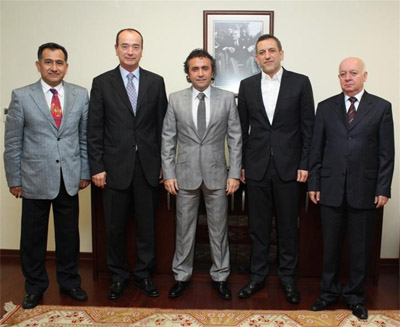 Bursa - The chief executive officer of one of Turkey?s largest circular knitters has been unanimously re-elected as a chairman at the regular general assembly of Uludag Textile and Apparel Exporters? Association (UHKIB).
The re-election of Senol Sankaya, chief executive officer of Yesim Textil, will be seen as a huge vote of confidence for Turkey?s knitting industry. He has served as the chairman of UHKIB since 2006 and was also recently elected to the post of coordinating chairman of Uludag Exporters? Association (UIB).
?The importance we have attached to fashion and design have offered us a great advantage in Europe after the crisis and now is the time to use this advantage in order to take the Turkish textile industry to the place it deserves in the world,? Sankaya said.
The Uludag Exporters? Association comprises a total of five associations: Automotive Industry Exporters? Association, Textile Exporters? Association, Textile and Apparel Exporters? Association, Fruit and Vegetable Products Exporters? Association and Association of Exporters of Fresh Fruits and Vegetables.
?