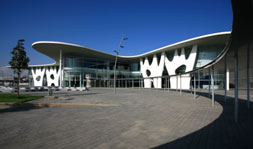 Barcelona ? Suppliers of natural, synthetic and technical fibres and yarns will join the comprehensive ranks of textile industry exhibitors at ITMA 2011.
The decision to include a fibres and yarns section comes after the several requests from leading fibre manufacturers as well as from visitors to previous shows who are keen to see ITMA as real ?one-stop-shop? for the global textile industry.
Earlier this year, show owners CEMATEX confirmed that the expanded product index of ITMA 2011 would include a dedicated chapter on garment making technologies and machinery. Embroidery and braiding equipment would also have their own separate chapters bringing the total number of sections to 18.
Log in or register to see this content