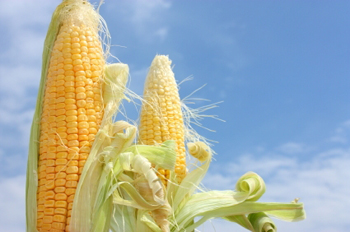 Gastonia ? If it can meet the current performance standards of existing stretch fibres, a new renewable elastane fibre could offer an ideal solution for knitwear and hosiery manufacturers looking for a more environmentally friendly alternative to petroleum derived propylene.
RadiciSpandex Corp. has revealed that it is close to developing the world?s first elastane stretch fibre using corn-based biopolymers, which it is calling a ?revolution? for the global textile sector.
The company says that this innovative new product line will be the world?s first spandex and will consist of 80% biomaterial made from a 100% renewable source (corn), as opposed to the 100% petroleum-based materials currently used to produce spandex and elastane materials.
?It?s going to be a revolutionary innovation in our market,? stated RadiciSpandex CEO Marty Moran. ?By using a 100% renewably sourced raw material for the production of our spandex, we will develop a product with a reduced environmental footprint. The demand of the market at large, and particularly the personal care and textile sectors, which are our target markets, is increasingly leaning towards so-called ?green? products that help protect the environment. This is the direction we are focusing our efforts on.?
Although no clear date has yet been set for the launch of this product, this is something that buyers of eco-textiles have been waiting for ? providing it can meet current spandex performance standards. Radici is confident that it can do just this: ?The new green RadiciGroup elastane fibre will ensure the highest environmental sustainability while providing excellent performance (greater stretch and high-speed spinning) and good quality,? said the company.
Radici also says that the biopolymer used in its new spandex ensures greater processability compared to chemically produced base materials; an enhanced finished product performance characteristics (higher productivity, better stretch, reduced deterioration under stress and decreased hysteresis effect). It also claims improved cost competitiveness in the long term versus spandex products based upon traditional materials.
?Reducing the environmental footprint of our products and processes and assisting our customers in their initiatives to achieve greater sustainability in their own activities are among our primary objectives,? said Maurizio Radici, RadiciGroup Vice Chairman and COO. ?There is growing proof that our new eco-friendly products made from bio raw materials can fully replace synthetic oil derivatives. Our Group has long worked towards making our businesses more sustainable ? from chemicals to plastics and synthetic fibres? to ensure their competitiveness and innovative capacity. It is a strategy that drives our choices, an important factor that gives our enterprises added value.?
The new fibre will be produced in the United States and meets CAFTA, NAFTA and CBI standards.