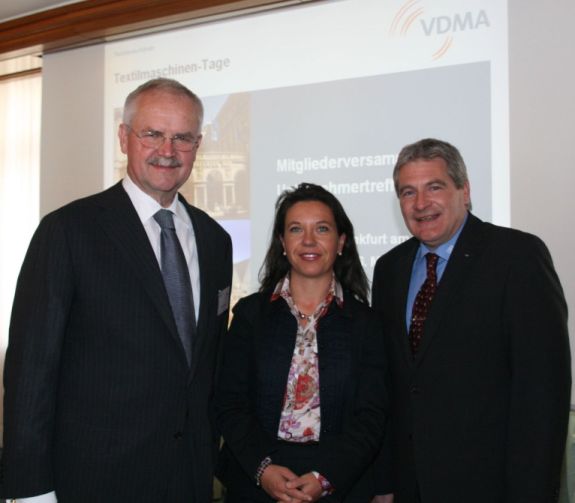 FRANKFURT ? Fritz P. Mayer, Managing Associate at warp knitting machine builder Karl Mayer has been re-elected as Chairman of the VDMA Textile Machinery Association.
Also elected, as vice-chairmen, were Mrs Regina Br?ckner, Managing Associate of Br?ckner Trockentechnik GmbH & Co. KG, Leonberg and Karlheinz Liebrandt, co-owner of Liba Maschinenfabrik.
Member companies of the Textile Machinery Association have also elected the new, 19-stong board of directors for the period until 2014 which includes members from across a broad spectrum of the Germany textile machinery industry.
Representatives from the knitting sector include Rainer Mayer, Mayer & Cie; Eric Sch?ller, Groz-Beckert; and Heinz-Peter Stoll, H. Stoll GmbH & Co.