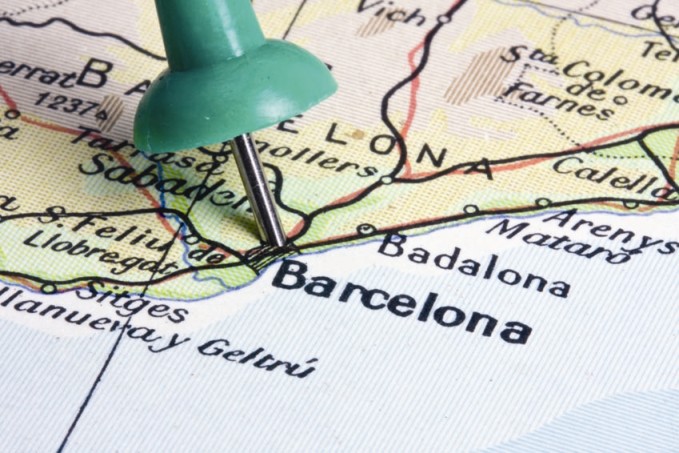 Barcelona - As ITMA 2011 opens its doors, the global knitting industry is gearing itself up for the eight-day technology showcase.
Visitors to ITMA Barcelona can expect to source the entire textile and garment making value chain, with the latest technologies, products and services, spread over 200,000 square metres of the city?s Gran Via fairgrounds.
Over 1,300 exhibitors from 45 countries have now applied to take part in the show, which takes place at Fira de Barcelona Gran V?a, Barcelona in Spain from September 22 -29. Some 70% of the exhibitors are from European countries, with Italy fielding the largest contingent, followed by Germany and Switzerland. The remaining 30% are from non-European countries with top participation from India, Japan and China. Sector-wise, the dyeing, printing and finishing segment is the largest, at 30% of the total show with the knitting sector representing around 12%.
Outlook
The global economic outlook has altered immeasurably since the last European ITMA event, back in Munich in 2007. Since then, the world has been through what has been described in most quarters as the worst global recession in more than 80 years.
Having said that, despite concerns of a double-dip recession now emerging, the world?s knitting industry can go to Barcelona on the back of a strong 2010 after some years in the doldrums.
Backing up this optimism are statistics which show that global shipments of electronic flat knitting machines leapt by 187% to 51,130 machines in 2010, driven by a booming Chinese market. With the statistics also buoyed by an increase in the number of textile machinery companies participating in the survey, the bulk of shipments went to Asia (94%) with Europe (incl. Turkey) registering 3.9%. Unsurprisingly, China was the largest single investor in electronic flat knitting machines investing with 37,800 machines (74%) followed by Bangladesh 4,960 (9.7%), Hong Kong 2,760 (5.4%), Turkey with 1,350 (2.6%) and Cambodia with 790 (1.5%).
In the circular knitting machine sector, there was an increase of 36% to 34,500 machines compared to 2009, the highest investment level since the year 2000. The previous record of 30,500 was recorded in 2005.
Again, Asia was the preferred destination for most machines with 92% of the total investments. As in the flat knitting sector, the biggest purchaser was China with 26,400 or 77% of global shipments. India was the second biggest investor in 2010 with 1,370 machines or 4.0% of global shipments followed by Bangladesh with 1,330 machines or 3.8%, Turkey with 1,000 or 2.9% and Brazil with 860 or 2.5%.
Garnering some confidence from these figures, exhibitors at ITMA should be confident about the quality of visitors and potential customers that await them in Barcelona. Following extensive visitor promotion efforts, many associations have given their support to ITMA 2011. Some 20 associations from over 10 countries have now confirmed that they will be sending visiting delegations. India is expected to field a large number of visitors from the Confederation of Indian Textile Industry (CITI) and The Southern Gujarat Chamber of Commerce & Industry (SGCCI).
Other groups are from the Federaci?n Argentina de Industrias Textiles FADIT (F.I.T.A.), All Pakistan Textile Processing Mills Association (APTPMA), Peru?s Lima Chamber of Commerce (CCL), Portugal?s Associa??o T?xtil e Vestu?rio de Portugal (ATP), the Portuguese Association of Textile Engineers and Textile Technicians (APETT), Taiwan Textile Federation (TTF), Taiwan Textile Research Institute (TTRI), as well as the ASEAN Federation of Textile Industries (AFTEX).
During the fair, please take the time to visit the Knitting Trade Journal team at our stand in Hall 3, Stand B152. As well as more details on our magazine, website and e-newsletter, we will also have information on other MCL Global publications such as Ecotextile News.
You can also pick up a copy of The Green Guide to ITMA, our handy, 80 page, A5 publication detailing many of the ITMA exhibitors offering key technical advances which contribute to reducing the impact of textiles on the environment.
To order a visitor badge or for more information, please visit www.itma.com.