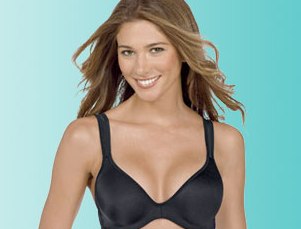 Winston-Salem - Despite a poor fourth quarter, Hanesbrands has reported a strong fiscal 2011, boosted by a strong performance from its innerwear and socks businesses.
The two cotton-intensive categories also performed well in the fourth quarter, despite significant price gaps to competitors and the significant slowdown in retailer orders
Innerwear sales increased 2% with strong single-digit percentage increases for socks and male underwear in 2011 although these were partially offset by declines in intimate apparel.
In the fourth quarter, segment sales decreased 1%, although sock sales increased nearly double-digits with strong growth in both Hanes and Champion branded socks.
The Outerwear segment had significant sales and profit growth in 2011 with record performance by the company?s Gear For Sports licensed logo apparel operation, strong Champion activewear performance, solid Hanes casualwear performance and three quarters of profitability in the wholesale category.
For fiscal 2011, net sales increased 7% to US$4.64 billion versus a year ago. Net income was $266.7 million, or $2.69 per diluted share, an increase of 25% over 2010 EPS of $2.16.
For the fourth quarter, earnings and sales growth were affected by an unexpected and substantial slowing of orders in December because of retailer inventory management. Net sales in the quarter decreased slightly to $1.15 billion, and earnings per diluted share were $0.41.
For 2012, says it Hanes expects its core categories to deliver solid results despite inflation. Net sales in 2012 are expected to increase by between approximately 2% to 4% with the challenges of inflation and the Outerwear wholesale category expected to be primarily first-half issues. The company expects to return to normalized profitability no later than the second half.
?We achieved record earnings and sales in 2011 with strong performance in several of our categories, including underwear and socks, although we were disappointed with late fourth-quarter softness that yielded results below our expectations,? Hanes Chairman and Chief Executive Officer Richard A. Noll said. ?For 2012, we expect to get through the challenges of the inflation overhang and Outerwear wholesale issues while we focus on core growth and delivering strong free cash flow that will be used to reduce long-term debt.?