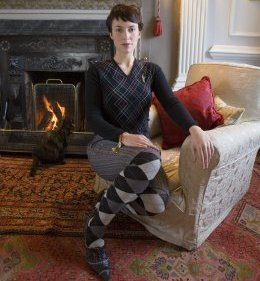 Hawick ? Details of a rescue deal for Barrie Knitwear finally emerged this week with the company set top be acquired by French luxury group Chanel, one of the Scottish knitwear firm?s main clients.
The sale will see Chanel acquire the business and assets of Hawick-based Barrie Knitwear, a division of Dawson International, which was placed into administration in August, securing around 180 jobs.
Importantly for the historic brand and its employees, Bruno Pavlovsky, Chanel?s fashion president, said the move was indicative of Chanel?s commitment to traditional expertise and craftsmanship, which the luxury brand wished to safeguard for the future while also supporting its development.
For the Paris-based group, the deal is the latest in a line of acquisitions that have seen it preserve its most valued suppliers. The Barrie deal means Chanel now has 10 manufacturers under the Paraffection (for love) umbrella including embroidery firm Montex, the embroider Maison Lesage and glove manufacturer Causse.
As well as continuing to supply Chanel and produce its own-label collections, Barrie is also expected to continue supplying private label knitwear for other leading luxury brands.
A statement from Blair Nimmo, head of restructuring at KPMG in Scotland and joint administrator of Dawson International Trading, seemed to back this up: ?With the sale to Chanel, we believe we have secured a sustainable future for a business which is of both historical significance to the textile industry and of local importance as a major employer in the Scottish Borders,? he said.
The current management will remain the same with Jim Carrie as managing director and Clive Brown as sales director.
Over the course of the last few months there have been scores of parties registering an interest in Barrie including the current management team and the company behind the US menswear chain Brooks Brothers ? Italy's Claudio Del Vecchio's Retail Brand Alliance.