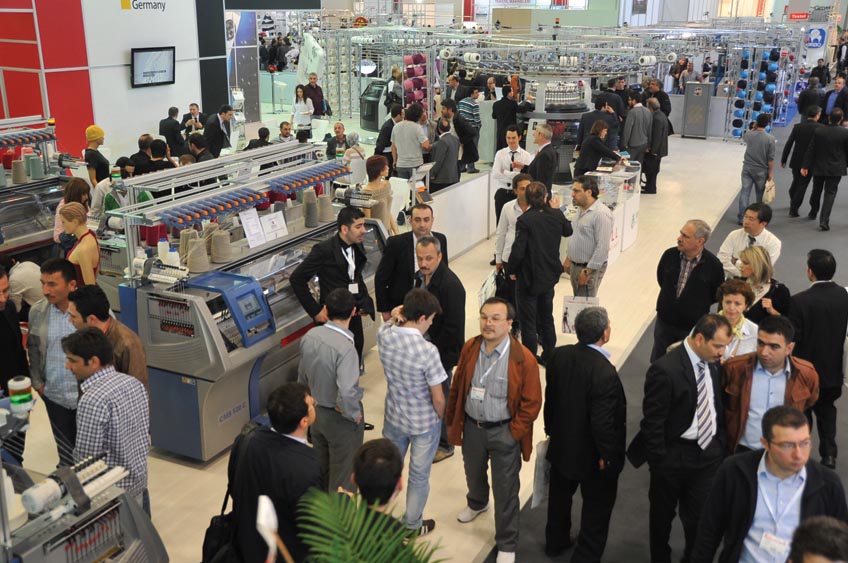 Istanbul - There were a few eyebrows raised when the organizers of the ITM exhibition in Istanbul announced that following the 2012 edition, the event would be run again in 2013. Reassuringly, the organisers have been proved right following confirmation that that all exhibition space for this May?s exhibition has now been filled.
One of the main reasons for this year?s edition, which will take place from 29 May to 1 June, 2013 in Istanbul, was logistical. The 3-year ITM cycle meant the next edition would have clashed with ITMA Milan so in order to avoid this, the 2013 edition will be now followed by one in 2016.
ITM organizers are confident that the timing of this year?s event will actually help provide an extra impetuous to what is currently a particularly buoyant market across both the warp and the weft knitting sectors.
Interest in this year?s edition has also been helped by the simultaneous scheduling of the Hightex 2013 and Istanbul Yarn Fairs.
?Due to this intense interest and ongoing investment in the Turkish textile sector, the world's most important technology manufacturer brands and companies are participating to the fair that will be held in 2013 again,? organizers said, adding that knitting and hosiery equipment manufacturers reported a strong response to last year?s show with many reapplying for increased booth space at this year?s edition.
After several years in the doldrums, Turkey?s status in the global textile industry is once again on the rise. In the UK, a group of Turkish apparel exporters was in London in October to meet with clothing retailers, brands and wholesalers looking for new sources of good quality, fast response knitwear and socks. By all accounts, the event was a huge success for exhibitors and buyers alike.
At September?s FIMAST exhibition, many exhibitors proclaimed Turkey as their strongest market while recent news that private equity firm The Carlyle Group has added to its growing hosiery sector portfolio with the acquisition of a significant minority stake in Turkey-based Penti, a vertically integrated hosiery manufacturer and retailer of women?s hosiery, lingerie and swimwear, has also got the industry talking. Private equity organisations such as Carlyle Group are rarely mistaken when it comes to long term investment so clearly, analysts at the firm have identified the Turkish hosiery sector as one worthy of exploration.
Indications of a resurgent warp knitting sector in Turkey also look set to continue while discussions with a number of circular knitting machine builders at June?s ITMA Asia exhibition identified definite signs of revitalised weft knitting market there as well.
Turkey?s textile sector is not without its issues but for now, in a world of economic uncertainty, it is encouraging to see Turkey?s star beginning to shine again.