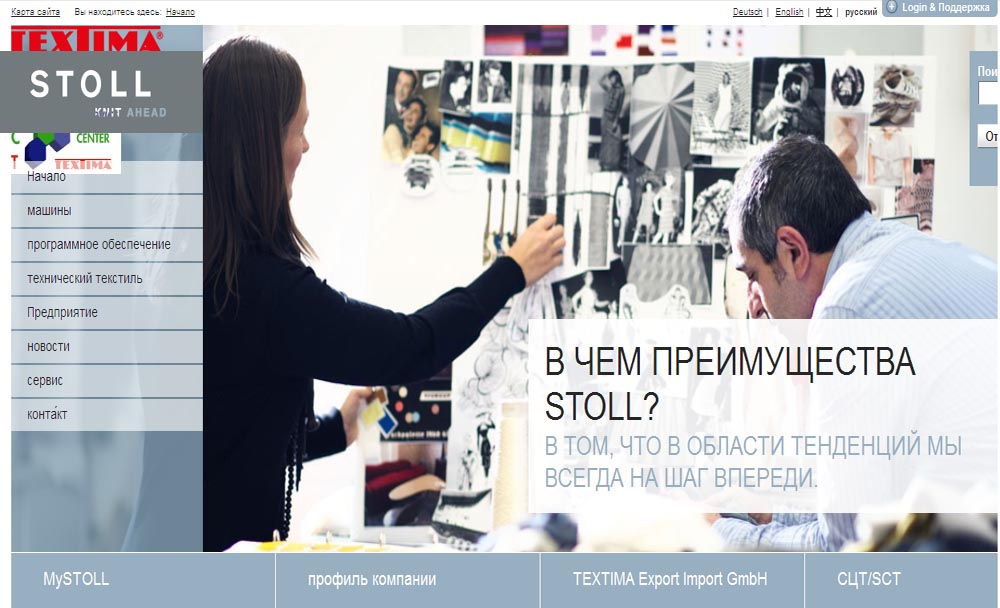 Reutlingen - Flat knitting machine builder Stoll has responded to its increasing activity in Russia by adding a Russian language option to its website.
In online terms, the company already caters for German, English and Chinese speakers and the launch of the new option ? at www.stollrussia.ru ? is a direct response to the company?s growing customer base in the world?s largest country as it looks to underline its global outlook amid the growing importance of the Russian market.
With Stoll selling an increasing number of knitting machines to Russia, Managing Director Heinz-Peter Stoll was very keen to offer the firm's website in Russian from 2013. ?As of today we are delighted to welcome our Russian-speaking customers in their own language, providing them with an even more personal insight into our range of innovative products and a service tailored to their needs," said Mr Stoll.
Franc Partzsch, Stoll Product Manager, Textima Export Import GmbH, Berlin/CIS added: ?Given the steady growth in sales of Stoll machines to countries of the former Soviet Union over the last few years, this is a market we look upon with respect. We are making the Stoll website available in Russian as a mark of our appreciation for our customers in these countries,? underlining the growing significance of the Russian market to Stoll.
For more details visit www.stollrussia.ru