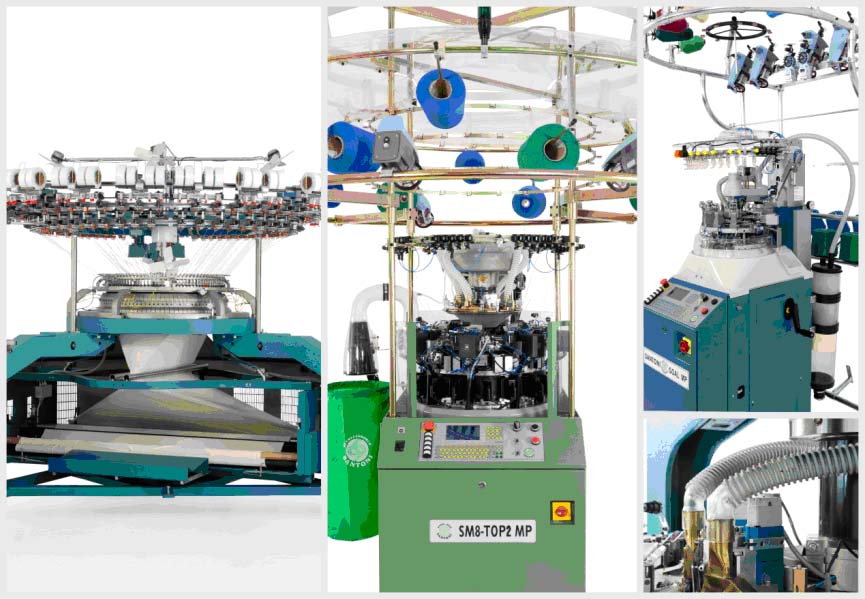 Brescia - Santoni?s approach at this month?s Shanghaitex exhibition will consist of a multi-pronged presentation with a principle aim of helping its customers achieve the final product they really desire ? be that seamless sportswear or underwear, socks and pantyhose or high quality knitted fabric.
In practice, this means that the Santoni stand will be clearly divided into four sections (seamless machines for sportswear and underwear; garment length and seamless machines for outerwear and sweaters; fine gauge large diameter machines - both single and double cylinder; and socks and pantyhose machines) with each of these sections also offering three samples designed to illustrate the range of items that can be achieved with each machine.
The first of these samples ? one in each section ? will be from a commercially available textile product currently available on the market from one of Santoni?s customers, the idea being that this could potentially inspire new and existing customers.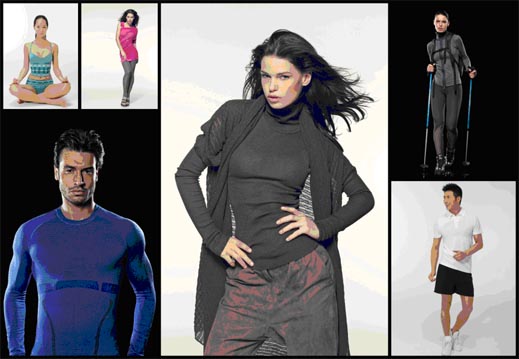 The second type of sample will be an item made by Santoni. Although these samples may have not gone into commercial production, the purpose here is to illustrate what the Brescia-based firm calls its ?know-how?. These samples will be accompanied by precise explanations in terms of the technology required for production as well as the design.
Santoni hopes that this type of sample can also help inspire its customers while also illustrating the importance of the designer having a clear idea about what the final garment should be. Similarly, the company suggests that this type of sampling detail ensures that the correct yarn and knitting methods are used during the production phase.
While this is particularly relevant to functional garments, this attention to detail also ensures that efficient production levels and cost issues are considered throughout the whole production process.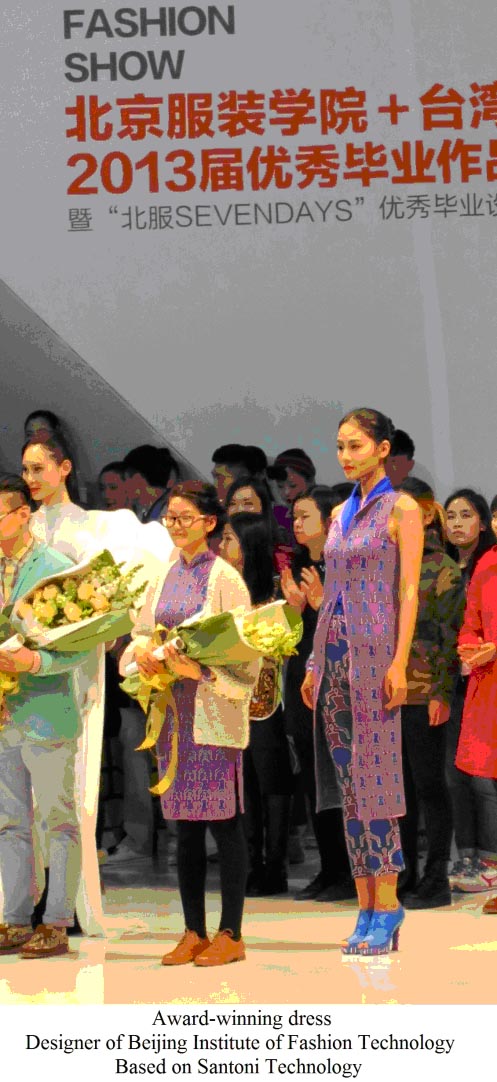 The third types of samples will be those actually produced at the show. This will give visitors the opportunity to see how the machines actually work under production conditions in terms of both efficiency and the stability and quality of the Santoni machines. ?At the same time, those people who are in charge of garment production can get a real picture what will happen if they invest on these knitting machine,? explains Santoni's Patrick Silva. ?As ShanghaiTex is such a big event, visitors can easily compare different brands.?
The show will also give Santoni the opportunity to highlight its collaboration projects throughout the industry. This includes close cooperation with yarn suppliers such as spandex, nylon and wool manufacturers as well as work with academic institutions such as the Beijing Institute of Fashion Technology, Donghua University and Guangdong Institute of Textile Technology.