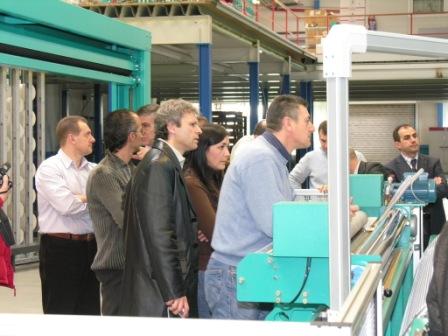 Obertshausen - German warp knitting machine builder Karl Mayer is to hold an open house event later this year.
Scheduled for 25 September, the company says that the event will give its existing customers as well as potential new ones the opportunity to catch up on the latest technological developments at the half-way stage between the last ITMA in Barcelona in 2011 and the and ITMA 2015 in Milan.
Locations for this event are the company?s Development Center in Obertshausen for the Business Unit Warp Knitting and the Factory in Hausen for the Business Unit Warp Preparation.
?At Shanghaitex in June, Karl Mayer introduced numerous new developments,? the company said. ?In order to be able to present its novelties and other innovations to the entire textile world and especially to the European customers, the company has decided to open his doors for a carefully targeted technology demonstration.
?In addition, visitors to this event will have the opportunity to see warp-knitted fabrics belonging to the wide-ranging application fields of Karl Mayer?s machines.?
Registration for the event can be made via the company?s regional agents and sales managers.