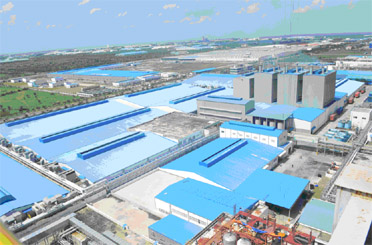 Seoul - Hyosung is increasing the capacity at its facility in Vietnam which produces the company?s creora brand of elastane.
Phase 1 at the plant at Nhon Trach, Dong Nai is expected to be operational in August with phase two scheduled for November 2013.
This latest expansion is in addition to the increase at the creora plant in Cerkezkoy, near Istanbul, Turkey which was completed last year and, according to the company, underlines its strategy of placing production as close to their customers as possible.

?We continue to invest in elastane fibre as we believe market demand is going to continue to grow and our state of the art facilities will enable creora to be of the best quality, consistency, and value and will continue to solidify our global leadership position,? said Hyosung?s President Whang. ?Our expansion in Turkey, completed in 2012, also supports our growth strategy and meets the needs of many European brands and retailers who require production proximity to meet changes in market demand. We are best placed to ensure fast delivery to European and North African customers?
In addition to Turkey and Vietnam, Hyosung currently operates three Creora elastane plants in China, one in South Korea, as well as a plant in Brazil which opened in 2010 to supply the growing South American markets.