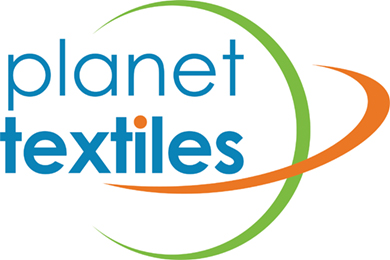 Shanghai ? High-level speakers from Marks & Spencer, VF Corporation, Esprit, the Otto Group and the Sustainable Apparel Coalition, among others, are featuring at the Planet Textiles event on sustainability, which takes place today at the Kerry Hotel ? right alongside the Intertextile Shanghai Apparel Fabrics exhibition.
Located within the exhibition grounds of the ITSA fabric exhibition, Planet Textiles is a must attend one-day event for retailers, brands and textile industry executives and will ask the question: ?Sustainability in China. Reality or fantasy?? to reflect today?s growing concerns about environmental issues in the textile sector.
The event, which is organised by Messe Frankfurt and MCL Global, the publisher of KTJ?s sister publication, the influential Ecotextile News magazine together with CCPI-Tex, is the 5th time the conference has been held. ?VF Corporation, which has annual revenues of US$11 billion will update delegates on how it?s taking a measured approach to reducing the impact of the dyes and chemicals in its supply chain,? said Ecotextile News editor John Mowbray, ?Talks from the Sustainable Apparel Coalition will summarise the highlights of the upcoming Higg Index 2.0 release highlights; Beijing-based Institute of Public & Environmental Affairs (IPE) will flag up its China Pollution Map; whereas Marks & Spencer will outline the latest developments and future plans for its Plan A initiative ? it really will be a ground-breaking event.?
Oliver Klinck, Vice President, Ladies? Wear/Men?s Wear from the multi-channel retailer Otto Group in Germany will talk about the new Carbon Performance Improvement Initiative (CPI2) and other speakers include: The Zero Discharge of Hazardous Chemicals Group, the retail textile recycling initiative I:CO; China National Textile & Apparel Council (CNTAC); Huntsman Textile Effects; The Global Organic Textile Standard (GOTS); RESET Carbon; leading Chinese textile mill Jiangsu Lianfa; and the not-for-profits The National Resource Defense Council and the Textile Exchange.