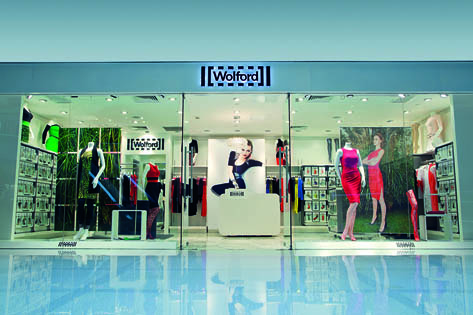 Bregenz - Luxury legwear firm Wolford has reacted to a disappointing first half performance with a decision to exit its swimwear business and instead focus on its core hosiery business. The company also intends to ramp up its online business.
Reporting a 2.3 per cent drop in revenues to ?74.81 million and EBITDA of ?1.64 million, compared with ?4.01 million in the previous year, the Austrian firm said it intended to concentrate on its core expertise of legwear and figure-embracing complementary products, with an increased offering of (body-shaping) lingerie and intimate apparel - e.g. body?s, tops, shirts, etc.).
As a result, the ready-to- wear line will be reduced to products that match this more precise positioning while the swimwear product group will be discontinued beginning with the 2015 spring/summer collection.
?This refocusing is designed to support a more systematic market orientation, to bundle innovative power and creativity, to reduce complexity and to streamline and optimize internal processes and the related costs,? the company said.
On a brighter note, Wolford recorded a 5 per cent increase in revenues at its own retail locations as well as sound 20 per cent growth in the online shops. The wholesale business continued to struggle during the reporting period, which led to a decline of 11 per cent and, in total, to negative revenue and earnings development for the reporting period. This trend continued during the second quarter, and revenues and earnings for the period from August to October were below expectations.
Going forward, Wolford said it will concentrate on the opening of its own boutiques at top locations in key strategic markets and growth regions for the brand. In order to effectively counter the longstanding declines in the wholesale business, the company will also introduce new concepts to gain new boutique partners. There will also be further investments in the online business.