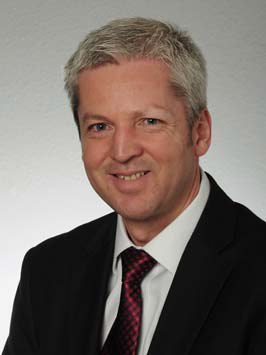 Reutlingen - Heinz-Peter Stoll, managing partner of H. Stoll GmbH & Co. KG is to retire from the operational management of the flat knitting machine builder on 31 January 2014, although he will continue to represent the family on the advisory board from 1 February.
With plans in place for some time, Mr Stoll has been preparing the reorganization of the management team which will see Mr. Andreas Schellhammer (pictured) take over the position of the representative of the management board (CEO).
In addition to Mr. Schellhammer, the rest of the executive board will include Ralf Fritschi, G?nter J. Raitbaur and Dr. Sven W?nsche.
Mr Schellhammer has been working since 1 January, 2013 as a member of the Stoll management responsible as technical manager (CTO) for development and production.
Having started his career as a qualified mechanical engineer in the automotive industry he has long-term experience with regard to both product development and production processes. Mr. Schellhammer has also held positions of responsibility in the strategic consulting sector for companies in the machine building and manufacturing industry both in Germany and abroad.
?With the assignment of Andreas Schellhammer to the management the continuity in the strategic development of the company as an innovative solution provider for flat knitting applications will be secured,? Stoll said in a statement. ?The tradition as a family-run enterprise will be continued in the advisory committee by its members Heinz-Peter Stoll and Thomas Stoll having managed the company operationally for years.?