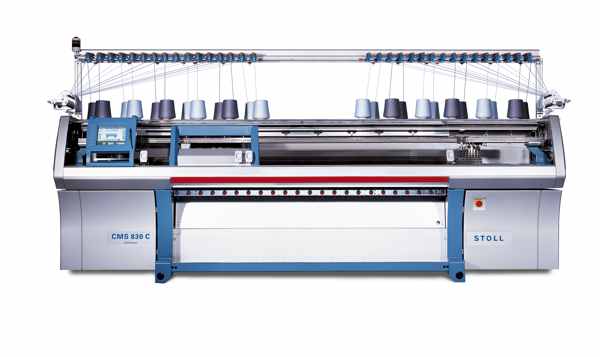 Reutlingen - Germany?s Stoll will be showcasing a comprehensive range of its flat knitting technology and services at this summer?s ITMA Asia + CITME exhibition including several of its most up to date knitting machines, its latest software developments and samples from the latest knitwear collections.
?Stoll clients get the chance to pursue fulfillment of their individual business needs with Stoll through an approach featuring flexibility, diversity, technology and more,? the company said in a statement. ?On the Stoll booth, under the motto 'Rock your world with Stoll', visitors can experience and see new innovations and developments."
On show will be the new, multifaceted CMS ADF-3 multi gauge which will be knitting a Fully Fashion intarsia cheerleader dress with plated stripes skirt part with selective plated motifs, and intarsia areas connected with ornamental seams. Widening and stitch darning using contrary yarn carrier movement will also be in evidence along with skirt-body transition with stitch doubling.
The CMS 830 C knit & wear will also be on show creating a Fully Fashion intarsia slipover in a striped 2x2 rib tuck stitch structure.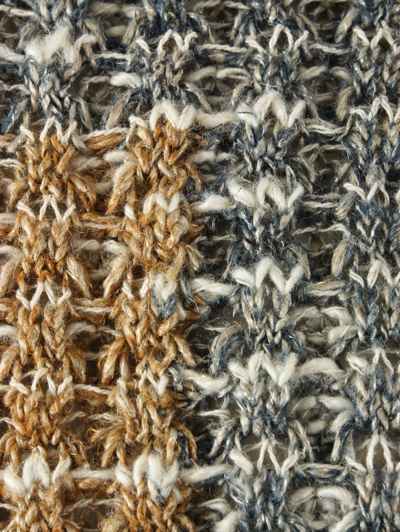 Elsewhere, the ever popular CMS 502 HP multi gauge machine will be knitting a Fully Fashion cardigan in plated 1x1 pointelle structure with integral all needle tubular facing with concealed buttonholes. Up close, you will also be able to see the neckline shape created by pointelle stitch group narrowing.
The highly productive CMS 530 HP multi gauge, on the other hand, will produce samples of a striped Fully Fashion raglan pullover in college style in rice grain tuck stitch structure with sleeve intarsia logo. Here, stripes and a logo in 3-color jacquard tubular-tuck stitch structure will also be visible along with cuffs in full cardigan rack stitch.
Visitors to the stand will be able to see Stoll?s latest denim collection, a trend collection that has made great of machine such as the CMS ADF-3, as well as details of Stoll?s proprietary pattern shop, which enables those who are not yet Stoll clients to obtain the patterns from the company?s Trend Collections as well as numerous other patterns.
Stoll Software Solutions, headed by the M1plus-Software, will also be playing a key role at the exhibition with some interesting new software developments for programming and managing of knitting processes set to be unveiled.
?A unique motto, which is also the new exhibition motto for the company, gets the surprises off to a good start," Stoll added. "The title ?Rock your world with Stoll? expresses a need and can also be interpreted as showing the company?s versatility.?

The Stoll exhibition booth can be found in Hall E4, Booth C01.