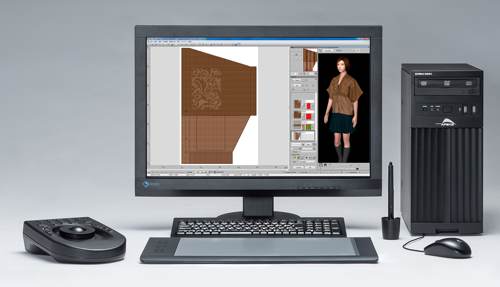 New York - Flat knitting machine manufacturer Shima Seiki will be at this month?s Premi?re Vision show in New York demonstrating an updated version of its SDS-ONE APEX3 3D design system.
At the core of SHIMA SEIKI?s ?Total Fashion System? concept, APEX3 offers comprehensive support of the entire process of knitwear production from planning and design to production and sales promotion, as well as its capability for Virtual Sampling. Ultra-realistic simulation capability allows Virtual Sampling to minimize the costly time- and resource-consuming sample-making process while enhancing presentation quality.
Moreover, the 3D simulation allows evaluation of knitwear from all angles. 3D modeling, 3D mapping and 3D fitting simulation of multiple coordinate items are possible as well. APEX3 also supports design and simulation in a variety of other industries such as circular knitting, pile knitting, weaving and printing.
Also on show will be knitwear produced on the company?s latest line of computerized knitting machines, including WholeGarment knitwear.
Premiere Vision New York takes place from 13 -14th January 2015 at Pier 92, 711 12th Avenue (at 55th Street), New York.