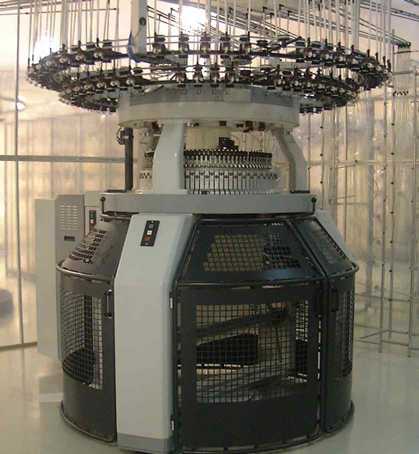 Colombo - Sri Lankan circular knitter Textured Jersey Lanka is to acquire a controlling stake in Indian knitted fabric manufacturer, Ocean India Private Ltd (OCI) for US$15 million.
The acquisition has been on the cards for some time. Textured Jersey entered into a Technical Service and Management Agreement with OCI in 2013, an agreement that was valid for two years. Bill Lam, Chairman of Textured Jersey, then indicated in May this year that it had engaged with Ernst & Young during to carry out an independent valuation of OCI, as well as the recently acquired Quenby Lanka Prints Private Limited as part of the initial discussions to further its acquisition plans.
Textured Jersey, which operates a number of machines from European suppliers such as the specialist JOHN-TC model from Orizio, high-end fine gauge double jersey machines from Mayer & Cie and single and double jersey machines from Terrot, now intends to buy all 35.63 million shares of Ocean Mauritius Ltd., the parent firm of Ocean India, which operates a knit fabric manufacturing plant in Visakhapatnam, India.
Textured Jersey will pay half the price, U$7.5 million in cash to the selling shareholders - Brandix Group, Jacob BAC, Compagnie Mauricenne de Textile Ltee (CMT) and Pioneer Elastic Holdings while the remainder will be paid through a share swap by issuing new Textured Jersey Lanka shares.
"The acquisition of Quenby Lanka and Ocean India should potentially launch TJL to the next level of solution provision and innovation while also catering to growing customer demand, thereby adding significant long-term value to its shareholders and reinforcing its foot print as one of the leading textile players in the South Asian region," the company said in a statement.
Textured Jersey is a major supplier to retailers such as Marks & Spencer, Next, Gap, Lane Bryant, and Victoria's Secret.