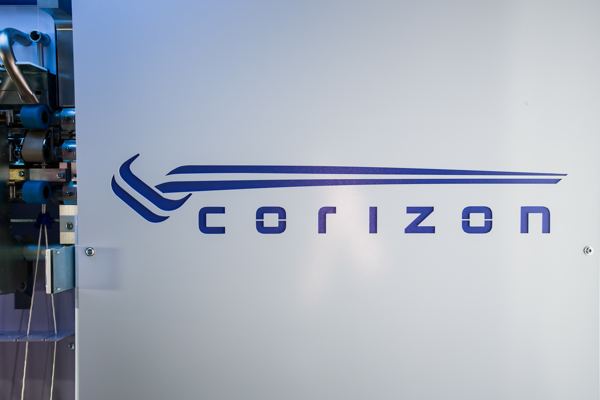 Chemnitz - Terrot has become the third major circular knitting machine builder to throw its hat into the ring when it comes to technology that combines spinning and knitting processes.
With just three weeks to go until ITMA, the Chemnitz, Germany-based firm has released somewhat sketchy details of what it calls a 'groundbreaking technology to help reach amazing new horizons in our industry'.
Clearly, the new technology will be unveiled with a flourish in Milan with the only hint being that it is a new spinning technology designed to directly feed a knitting machine of any kind from the roving. It is for this reason, perhaps, that Corizon technology, as it is called, won't be found in the Hall 5 knitting zone but in the spinning zone in Hall 2. This suggest that the new technology is not a combined spin & knit machine, as we have seen from other suppliers, but perhaps a stand-alone spinning technology that can be fitted, or even retro-fitted to other Terrot circular knitting machines.
"We make the future of fabrics available today," Terrot said. "With Corizon, Terrot has developed a groundbreaking technology to help reaching amazing new horizons in our industry. Join our mission to create a whole new range of textile qualities ready to reshape products in variable dimensions: unbelievable new shades of softness or maximum strength and protection, high-scores in durability or a core thread that can create pure magic. All set up in a highly efficient and flexible production process, that provides the balance we all like to achieve: the best quality at reasonable cost."
According to Terrot, interested visitors will be given exclusive presentations at ITMA 2015. These demonstrations will be complemented specially designed application examples made of Corizon.
This, however, is not the first time that Terrot has looked at the development of spin-knit technology. At ITMA Barcelona in 2011, the company had a video running showing a proprietary machine that seem to be spinning fibre and feeding directly onto the knitting machine. We will discover at ITMA whether or not Corizon is the evolution of this research or whether it is a brand new development.
Corizon technology will be presented in Hall 2 Booth G114 with, Terrot stating that further information will shortly available on www.future-fabrics.de