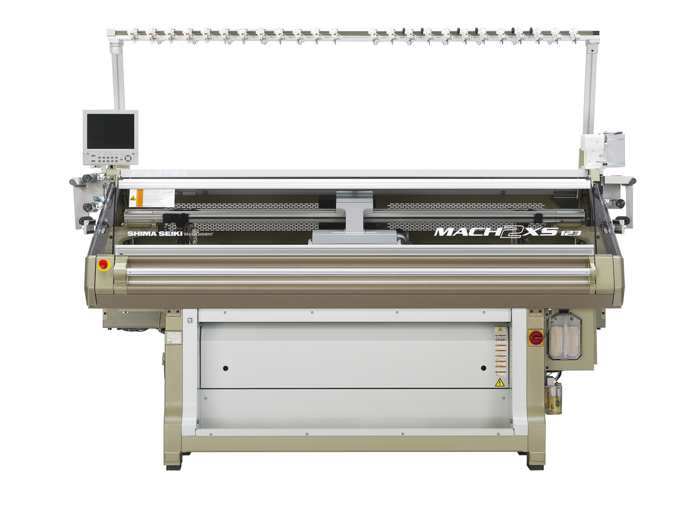 London - Shima Seiki, together with its European subsidiary Shima Seiki Europe will participate in the Meet the Manufacturer exhibition in London this month, highlighting WHOLEGARMENT knitting technology, which is spearheading the movement to bring knit production back on-shore to traditional production centres in the UK. The computerised knitting machine manufacturer will also will hold a private exhibition with cooperation from the School of Textiles & Design at Heriot-Watt University in Scotland.
The Scotland show will take place from 25 to 27 at the Heriot-Watt University
Scottish Borders Campus in Galashiels. On display will be a MACH2XS123, shown in 15L gauge, which features the company's original SlideNeedle on four needle beds as well as the company's patented spring loaded full-time sinker system. Those features combine to provide flexible, high-quality knitting of complex fabrics while expanding the range of capability in WHOLEGARMENT knitting to unprecedented levels.
Other exhibits will include the compact SWG061N2 WHOLEGARMENT knitting machine capable of flexible production of a range of knitted items from gloves, socks and other fashion accessories to specific applications such as sports, medical and industrial materials—all in 3D without seams, the novel SRY flat knitting machine with loop presser beds that can produce hybrid knit-weave fabrics as well as technical textiles, SVR touted as the benchmark standard for computerized flat knitting machines, and SIP-160F3 flatbed-type on-demand inkjet printing machine.
Demonstrations will also be performed on the SDS-ONE APEX3 design system that is at the core of the company's "Total Fashion System" concept of unifying the fashion supply chain.
Elsewhere, meet the Manufacturer is a trade show and sourcing event showcasing British manufacturing of clothing, textiles and leathergoods. It features clothing manufacturers, textile mills, makers of leathergoods and suppliers to the UK apparel and textile industries. Shima Seiki will participate as a textile machinery supplier by demonstrating its seam-free WHOLEGARMENT knitting technology.
On display will be the flagship MACH2XS WHOLEGARMENT knitting machine, which can knit beautifully shaped, high-quality WHOLEGARMENT knitwear with very high efficiency while minimising dependence upon labour-intensive sewing and linking.
Also on display will be SDS-ONE APEX3 3D design system, which provides comprehensive support throughout the apparel supply chain, integrating production into one smooth and efficient workflow from yarn development, product planning and design to production and even sales promotion. Especially effective is APEX3's capability to improve on the design and evaluation process with Virtual Sampling. Photo-realistic simulation capability allows Virtual Sampling to minimise costly time- and resource consuming sample making while enhancing presentation quality.
Meet the Manufacturer takes place from 25-26 May at the Old Truman Brewery, London.