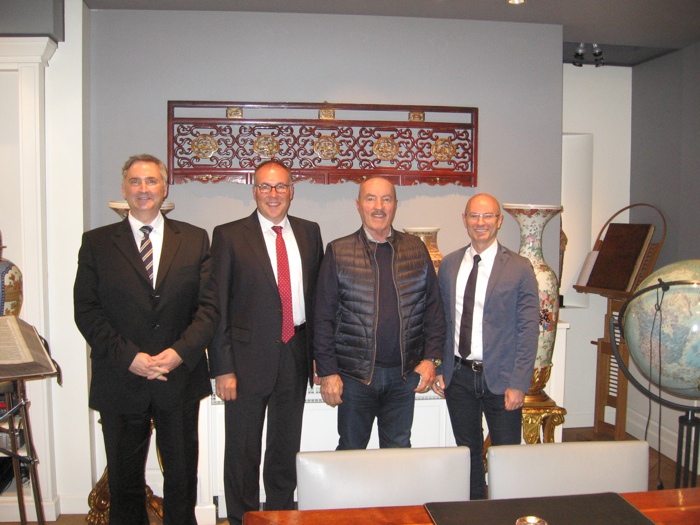 Brescia - Germany's Karl Mayer has agreed to but Santoni's warp knitting technology business. The two companies agreed on 30 May 2016 that Santoni will transfer its SWD technology to Nippon Mayer, which will take over the complete range of products including patents, the relevant manufacturing equipment as well as the entire stock of machines and spare parts.
The after sales service for the installed base of machines will be taken over by Nippon Mayer effective 1 June 2016.
Santoni, the market's leading supplier of seamless circular knitting technology, has been active in Seamless Warp Knitting since 2004. The company developed its own range of compact machines for the application of seamless garments, medical and, more recently, shoe-fabrics.
The Brescia-based firm will now concentrate on further developing its core business in the seamless circular knitting sector.
Karl Mayer, the global leader when it comes to warp knitting technology, will integrate the SWD technology into its Double Needle Bar competence centre at Nippon Mayer which is based in Fukui, Japan.
The SWD range includes the SWD 6/2J six bar machine and SWD4/2J four bar machines, which are electronic compact warp knitting machines suitable for the production of seamless garments including pantyhose, underwear and outerwear.
Electronic patterning on the machines is done by piezo elements although this is an area Santoni has improved on earlier models. The selection system on the SWD4/2J is vital with the latest design meaning that in the event of a problem with a single piezo element ie. if one breaks, just the faulty one can be removed.
The SWD4/2J system is also fitted with eight beams and electronic drive feeding devices for the warp yarns and an electronic takedown device.
When Santoni first launched its warp knitting technology in October 2008, it is fair to say that the move raised a few eyebrows within the knitting industry. Could a European seamless knitting machine builder simply expand its market share by taking on two of the established industry giants (one a fellow Italian company and one in nearby Germany)?
Having seen this technology first hand, what people should understand is that Santoni's warp knitting venture was not an isolated deviation from everything it is renowned for, but was just one part of a wider plan that involved the growth of seamlesswear throughout the globe.
The then head of Santoni, Mr. Tiberio Lonati has a longstanding vision with regard to the growth of seamless technology with a vision that not only remains intact today, but has evolved into what has become known as the 'New age of seamless'. Key to this reinvigorated crusade is the expansion of seamless technology into the production of outerwear.
Traditionally, seamless production was focused mainly on underwear and intimate apparel. Now however, the company has again seen scope for expansion and over the last few years has launched a series of new machines aimed at expanding its reach deeper into the outwear and sportswear markets, while also expanding its underwear range into high productivity, finer gauges.
While this strategy initially covered both weft and warp knitted garments the company has clearly decided that a concentration on its core circular business is where the future lies.