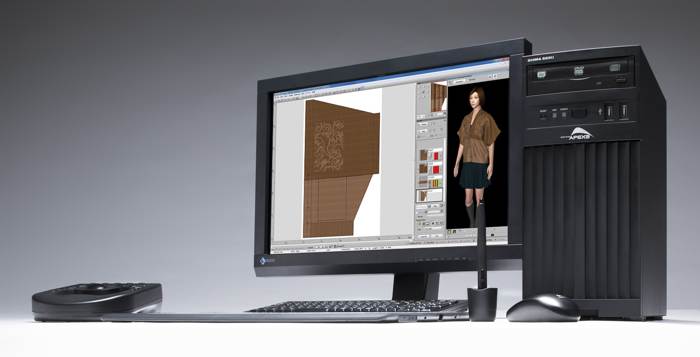 Wakayama - Shima Seiki USA, the US-based subsidiary of Japanese flat knitting machine manufacturer Shima Seiki will hold the 2nd edition of its 'Global 3D Knitting Seminar & Workshop' at its Showroom and Training Center situated In the California Market Center in Los Angeles later this month.
The company will also also participate in a private exhibition to be held by its second-tier subsidiary Shima Seiki Morocco at its showroom in Casablanca.
On display in California, scheduled for 27 - 29 September, will be the latest WHOLEGARMENT machines, computerized flat knitting machines, and 3D apparel design system. On show will be two versions of its flagship MACH2XS WHOLEGARMENT knitting machine in differing gauges and knitting widths. Featuring Shima Seiki's original SlideNeedle on four needle beds and spring-type moveable sinkers, MACH2XS offers high efficiency and stability with extended patterning capability while knitting WHOLEGARMENT items.
The compact SWG091N2 WHOLEGARMENT knitting machine offers flexible production as well as the capability for producing technical textiles for sports, medical and other industrial applications. The novel SRY183LP computerized flat knitting machine features loop presser beds with inlay capability, offering new and exciting possibilities in knit-weave hybrid textiles. Conventional knitting machines such as the compact SSR112 and workhorse SIR123 machine will also be on display to demonstrate the leading edge in computerized shaped knitting technology.
The SDS-ONE APEX3 3D design system, positioned at the core of SHIMA SEIKI's "Total Fashion System" concept, will also be on show along with samples from the latest WHOLEGARMENT knitwear collections.
In Morocco, also from 27 - 29, Shima Seiki will be offering its new SVR122 in 5 gauge. Featuring the latest in computerized flat knitting technology, such as the patented DSCS Digital Stitch Control System, R2CARRIAGE system, Widegauge knitting capability, spring-type moveable sinker system, stitch presser, yarn gripper and cutter, and takedown comb, the company says that the SVR-series has become the new benchmark for shaped knitting. Also on display will be the SIR122 for shaped knitting, in both 7G middle gauge and 14G fine gauge versions.
Demonstrations will also be performed on the SDS-ONE APEX3 design system.