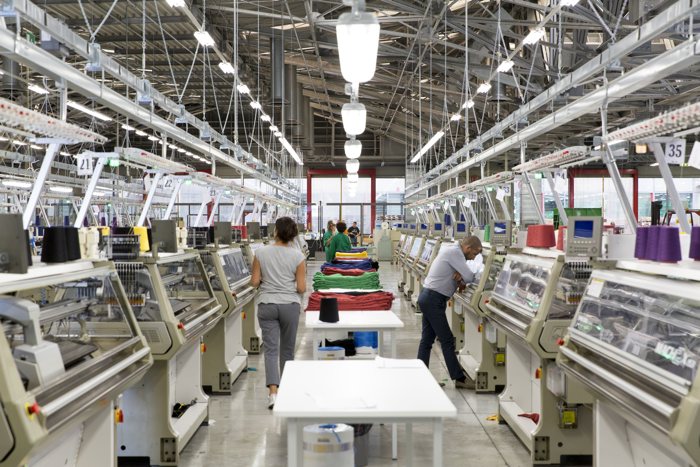 Treviso - Benetton has set up an 'Advanced Development Centre' which, equipped with 36 of the latest WHOLEGARMENT knitting machines from Japan's Shima Seiki, will be at the vanguard of the Italian brand's new 'made in Italy' knitwear collection.
The collection is named TV31100 – a nod to the postal code of the place where Benetton was founded in 1965 – and is described as more than just your "usual" pullover. Using Shima Seiki technology, the sweaters are have been created with smooth, seamless, figure-hugging lines for a perfect fit, meticulous attention to detail, top quality yarns (90% merino and 10% cashmere), and a range of pure, versatile colours.
"It's a declaration of love for the brand's heritage, Italian style, and technological innovation," Benetton says, explaining how it has reallocated 36 knitting machines at its Treviso headquarters to manufacture the completely Made in Italy product "in house". The idea, the company says, was to create something that not only celebrates the brand's roots and history and embodies its DNA and pioneering spirit, but also revives an important connection with its home territory.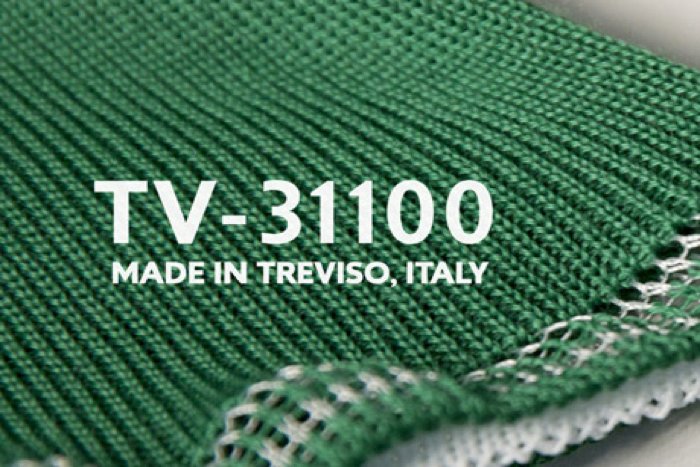 The models being used include the MACH2X, a speciality machine that features four needlebeds and Shima Seiki's original SlideNeedle to produce beautifully shaped, high-quality WHOLEGARMENT products which conform to the body for improved comfort and a more elegant silhouette.
MACH2X achieves a maximum knitting speed of 1.6 metres per second while the R2CARRIAGE system enables quicker carriage returns for higher efficiency per knitted course. Split Stitch technique also allows efficient knitting by eliminating empty courses. Additionally, MACH2X123/153 features 18L gauge capability whereby a special large-hook version of the SlideNeedle is used for knitting 15-gauge fabrics at 18-gauge needle pitch for very high productivity when knitting ultrafine gauge garments. The tighter needle pitch also allows for a tighter fabric especially for ribs, contributing to higher-quality WHOLEGARMENT items.
The company has reportedly invested €2 million in the project creating around 50 additional jobs.