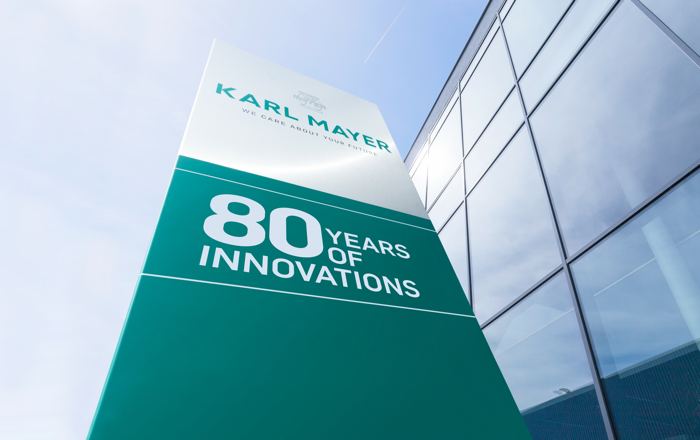 Obertshausen - Warp knitting machine builder Karl Mayer will host a series of events and in-house shows to celebrate its 80-year anniversary in 2017.
"We will organize various in-house shows for our business partners, giving them an insight into the future of textile development and production technology," said Arno Gärtner, Karl Mayer's chief executive officer. "Almost two years after the last ITMA we will show our next innovation steps – responding to the challenges of digitization and conservation of resources."
As part of its celebrations, the company will present its latest textile developments covering trends such as athleisure, and will also demonstrate how it has introduced digitization into the textile industry value-chain by expanding the application of its new automation platform KAMCOS 2.
Other key topics will include sustainability through its LEO (Low Energy Option) facility and PROSIZE, a sizing system that will save up to 20 per cent resources in fresh water, size agent and waste water.
The events throughout 2017 will also highlight the benefits of Karl Mayer's capital investment programme over the last two years which has seen the company spend more than €40 million on developing its own infrastructure. These include:
New production facilities at Karl Mayer Rotal in Italy

A new Development Center for double-bar raschel technology at Nippon Mayer in Fukui, Japan. It will be opened officially with an in-house show from 1 to 3 March 2017.

A new 12,000 square metre assembly hall and a new Core Competence Center for Parts and Components at its Obertshausen headquarters which visitors will be able to see in July 2017. This will include nine newly developed machines for an in-house exhibition organized for business partners and a separate open day for the public.

An event at Karl Mayer (China) in the autumn which will show new developments to their business at the factory in Changzhou, China.
For more information go to www.80yearskarlmayer.com