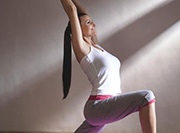 Taipei - Taiwanese textile giant Far Eastern New Century Corp is set to open a new plant in Vietnam for the production of knitted fabrics.
The capacity expansion plans are parts of the company's investment project in the country over the next three years with US$760 million earmarked to improve the supply chain for fabrics and garments.
The new plant is expected to manufacture 6,000 tonnes of knitted fabrics this year.
Elsewhere, Far Eastern New Century said its new garment plant in Vietnam should start operations in the first half of this year, boosting production by one million dozen garments per year. This could increase to two million dozen if required.
The company, a subsidiary of Far Eastern Group, has an annual production capacity of 2.3 million dozen garments at its Vietnam plant.