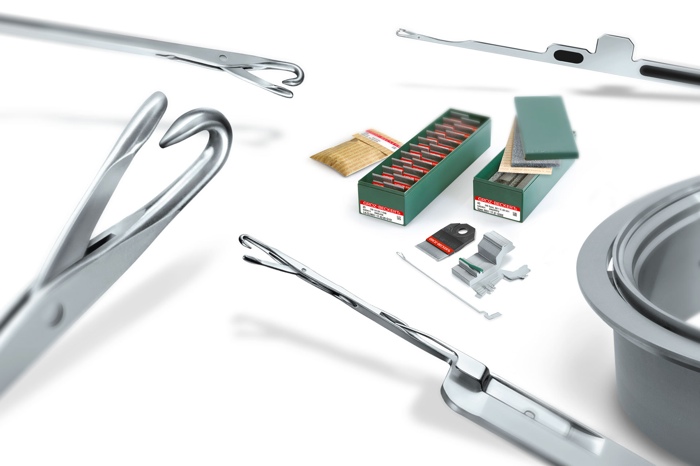 Albstadt - Groz-Beckert will be at next month's Techtextil exhibition demonstrating how its knitting segment is responding to the growing demand for processing of materials such as metal and glass-fibre.
The Techtextil and Texprocess exhibition is being held from 9 to 12 May 2017 at the Frankfurt trade fair grounds under the slogan, 'Connecting the Future'. Groz Beckert will be showcasing its comprehensive product portfolio and service offering in the areas of Knitting, Weaving, Felting, Carding and Sewing in Hall 3.0, booth F03.
For the knitting sector, the Albstadt-based firm will present its product portfolio for circular knitting, warp knitting and flat knitting, as well as customer-specific solutions. "With system solutions from a single source, the company is responding to more stringent requirements for wear, load capacity of key components and the workability of different materials," Groz Beckert said. "Increased market penetration in warp knitting and the processing of materials such as metal and glass-fiber in flat-knitting mills call for custom-tailored solutions."
Meanwhile, presenting the Quality Management INH (Ideal Needle Handling), the area of Sewing will be waving the banner of process optimization. The patented process provides support in the handling of sewing machine needles during the entire sewing operation and has recently also been offering a digital solution to document needle breakage: the Smart INH. The documentation system consists of two pieces of software, a mobile app and a browser, thereby facilitating the digital saving and storage of data sets as potential evidence. The Mobile Lab will be another Sewing highlight. It allows material samples to be examined and analyzed directly at the Groz-Beckert booth.