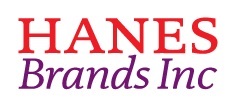 Winston-Salem – HanesBrands has launched a new initiative to increase investment for growth, reduce costs, and drive cash flow, a move that will see the activewear giant cut more than 200 jobs in its corporate sector.
The growth initiative, called Project Booster, is expected to drive the company's 'Sell More, Spend Less, Generate Cash' business strategy. By 2020, it is expected to generate approximately US$300 million of incremental annual net cash from operations and $100 million in annualized net cost savings after annualized growth reinvestment of $50 million.
Incremental growth efforts will focus on leveraging the company's global Champion activewear business, increasing global online and omnichannel sales, and investing in brand building.
To fund growth initiatives, reduce costs and increase cash flow, Hanes says it expects to reduce overhead, including employee numbers; drive additional supply chain optimization beyond integration synergies; and focus on inventory and inventory turns and other working capital improvements.
The company intends to use its size and scale to drive supply chain optimization, including investing in its domestic distribution center network to better serve the online channel, gaining procurement and product development savings, utilizing global fabric platforms, and continuing to internalize production.
In the first quarter, the company offered headquarters employees a voluntary separation program and in the second quarter is making additional corporate reductions. In total, approximately 220 corporate employees will leave with the majority through the voluntary program.
For the first quarter ended April 1, 2017, net sales of $1.38 billion increased 13 per cent on acquisition contributions. Sales for the Activewear and International segments increased, while sales decreased as expected for the Innerwear segment and manage-for-cash businesses.