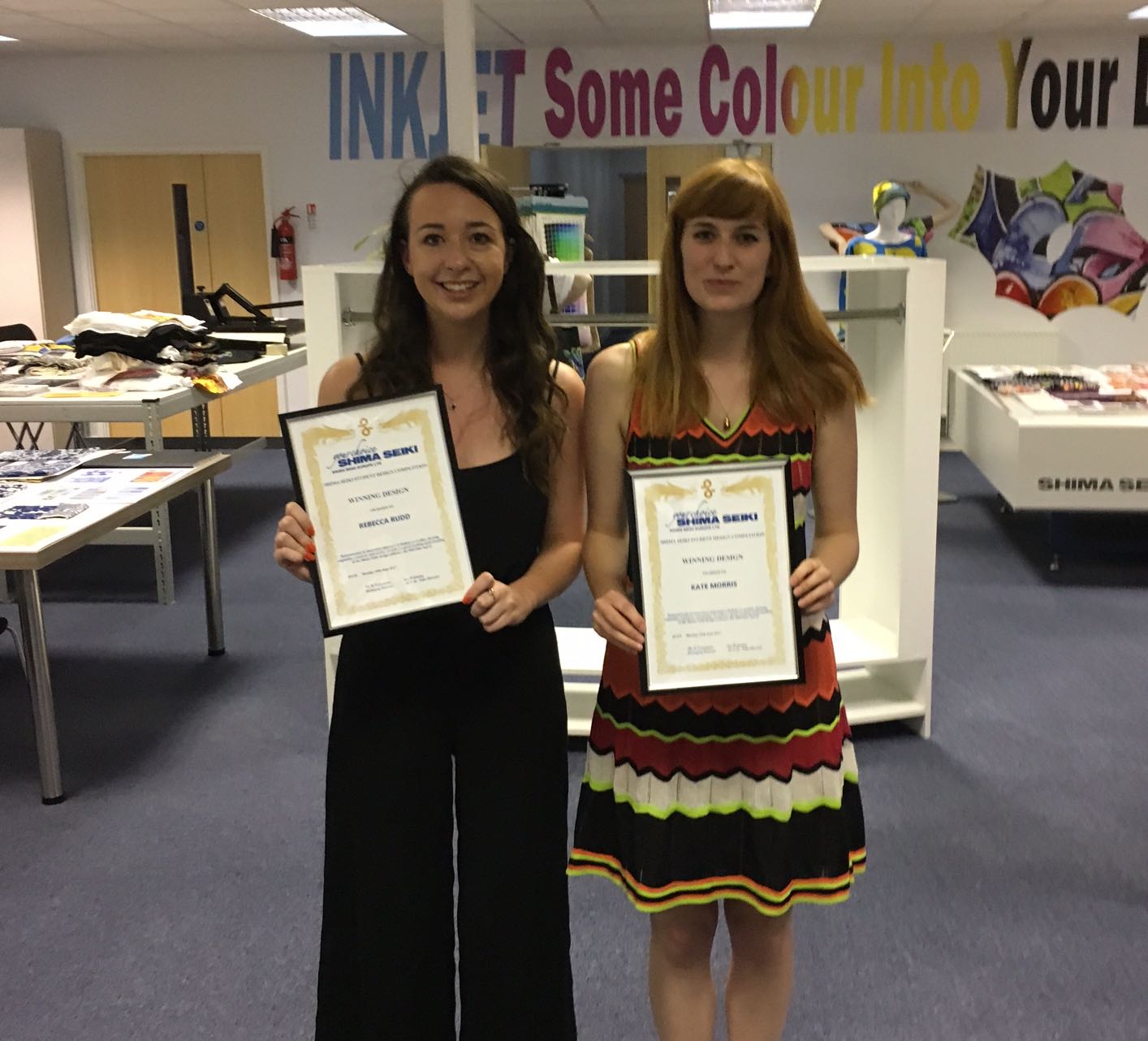 Castle Donington - Knitting Trade Journal was fortunate to meet some of the UK's brightest young talent in knitwear design following an invitation to the finals of the Shima Seiki Student Competition.
The competition was open to all final year undergraduate fashion and textiles students in the UK and Ireland with all applicants requiring access to Shima Seiki's SDS-One APEX3 design system. The brief was to research current trends in knitwear and textiles, and ensure a clear understanding of those trends in terms of colours, yarns, patterns and structures. Entrants were also encouraged to mix processes and experiment with different knitting techniques and machinery while also considering a potential end product.
Each entrant was required to provide a written statement explaining their design ideas, inspiration, market potential end product; A3 or A2 design boards containing colour palettes, key knits, inspirational imagery and virtual samples; sketchbook work showing research and exploring design concepts and final product development ideas; and evidence of use of the Shima Seiki design system SDS-One APEX3.
The 12 shortlisted finalists presented their work this week at the Shima Seiki UK headquarters in Castle Donnington, Derbyshire where, after much deliberation, the judges, including Sue Walmsley from the UK's Jo-Y-Jo, one of the UK's leading knitwear specialists, selected Kate Morris from Nottingham Trent University and Rebecca Rudd from the University of Huddersfield.
Both candidates were praised for their use of the APEX3 system, particularly their use of the virtual sampling tool while demonstrating a clear understanding of the capabilities of Shima Seiki knitting technology, such as the benefits of WHOLEGARMENT knitting and its ability to reduce waste while producing a garment with improved fit, comfort and longevity.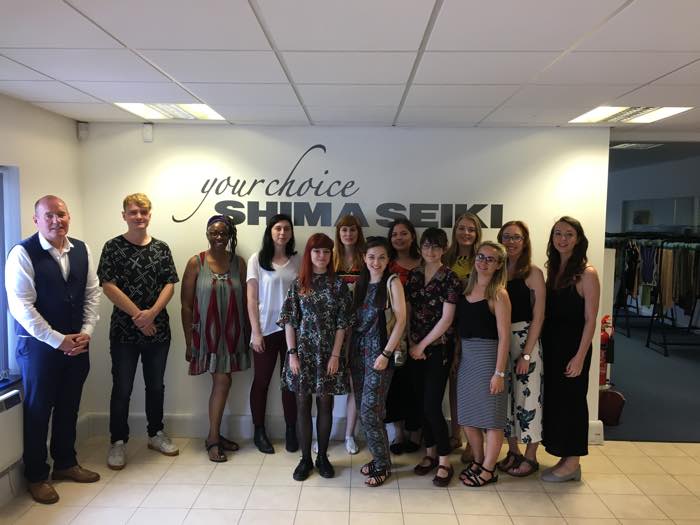 Both candidates also demonstrated a clear understanding of how to use the software to transform their ideas from the original concept through to a final product, making use of yarn selection options, colorway simulations that maintain the original sense of texture and material and the 3D mapping tool.
Both successful candidates will now receive the exciting prize of an all expenses paid trip to Japan including two weeks training at Shima Seiki Headquarters. There they will receive training on the latest SDS-One APEX3 design software, and have the opportunity to further develop aspects of their winning projects.
In House
The competition also coincided with an in-house Product & Sample Show at the Derbyshire headquarters this week. With "See More... Be More" as its slogan, the exhibition is encouraging visitors to experience Shima Seiki technology to its fullest by showcasing a full array of textile machine technology. The flagship MACH2XS series features Shima Seiki's original SlideNeedleT on four needlebeds as well as the patented spring-type sinker system. The SWG-N2 series compact WHOLEGARMENT knitting machine offers increased color capacity as well as the capability for producing industrial textiles.
The new SVR123SP machine features a loop presser bed and is capable of producing unique knit fabrics with woven textures as well as technical textiles. The SSR112 machine features Shima Seiki benchmark technology in a compact, economical package. Also featured are SIP-series flatbed-type on-demand inkjet printing machines using reactive- and acid-dyes as well as pigment ink (featuring new white pigment ink) and P-CAM computerized cutting machine. The APEX3 was also on display.