Cilavegna - Narrow fabric specialist Comez is seeing an increase in orders for its chainette cord production machines as its customers look to meet the growing demand for elastic ear loops for protective face masks.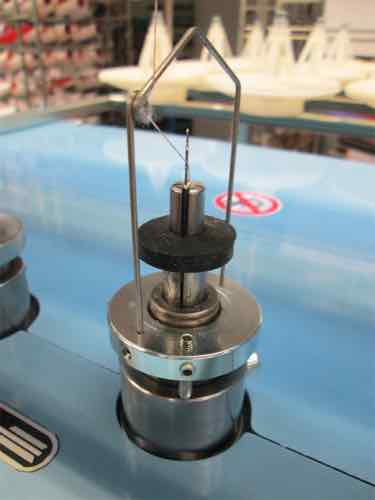 This technology can be used to produce a wide range of chainette cords widely used in passementerie, in the production of knitwear, for accessories and in many other sectors including, in this case, the medical sector.
During the coronavirus pandemic, the machines are mainly being used for the manufacture of disposable and reusable elastic ear loops for protective facemasks.
According to Comez, the needle types on these machines enable the use of many different kind of yarns including the necessary synthetic fibres. It is therefore possible to produce elastic and high strength chainette cords which are also soft on contact with the skin. These elastic cords can also be easily welded to the fabric making them ideal as ear loops for surgical face masks.