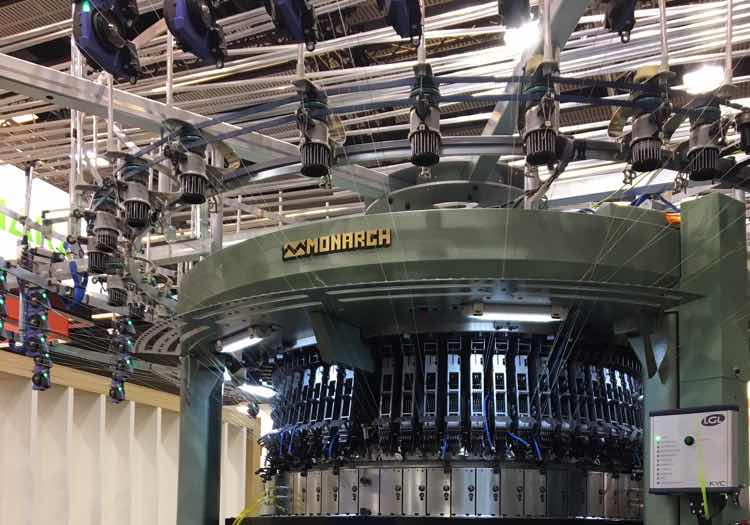 Barcelona - The Monarch Knitting Machinery UK stand at this week's ITMA remained busy throughout the show with visitors able to explore a new mattress striper machine.
Tuesday, 04 June 2019

TAIPEI -  Alongside a modern fixation on health and wellness, consumer demand for comfortable, breathable, and athletic-inspired clothing is continuing to expand. The Future of Apparel study, conducted by the NPD group, found that activewear represented 24 percent of...
Monday, 17 June 2019

Nanhai - In May, the Lycra Company opened its brand new, state-of-the-art research & Development (R&D)...
Tuesday, 02 April 2019

Taiwan - A 2016 study from Yoga Journal shows that the number of yoga practitioners in the United States has increased to more than 36 million, up from just 20.4 million in 2012 Accordingly, annual spending on yoga classes, clothing, equipment, and accessories has...
OTHER PUBLICATIONS FROM MCL NEWS & MEDIA
© 2015 - 2019 MCL News & Media
Interested in advertising?
Simply give us a call
Sales: +44 1977 708488
Or if you prefer email, click on the button below and we'll get back to you asap
Some customers are experiencing difficulties accessing our back issues which is an issue with the service provider, not the website. 

If you require access to unavailable issues please contact This email address is being protected from spambots. You need JavaScript enabled to view it.