Reutlingen - Flat knitting machine specialist Stoll will take part in next month's SpinExpo Shanghai exhibition where it will present a selection of samples in the Spinexplore area.
Spinexplore is the key trend area curated by Spinexpo organisers, providing visitors with the latest trend forecasts, key yarns and stitch developments.
The samples on display from Stoll will include a combination of historical stitches and the latest developments, such as those knitted on the renowned ADF technology, from Stoll's pattern archive.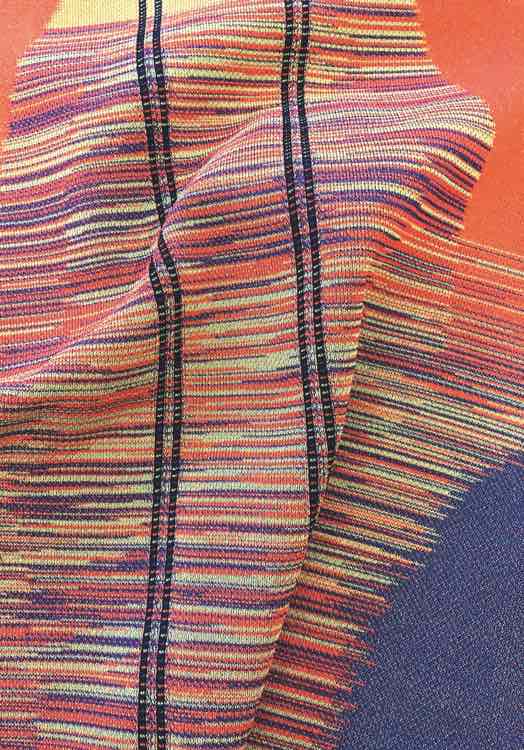 "Visitors will be able to discover a selection of Spinexpo's key trends for Spring Summer 2021 and let yourself be surprised by Stoll's know-how and stitch innovation," the company said.
Following Spinexpo's general trend direction of wellness and wellbeing, Stoll will show a selection of sports-inspired and developed-for-sport designs with dynamic fine gauge stitches that blur the boundaries between fashion and technical textiles.
The sport theme continues with a subtler and a quieter color palette that includes woven-like structures with STOLL-weave-in technology for increased fabric stability or comfortable padding effect.
To improve the performance and durability of the fabric, Stoll has combined natural fibre properties and technical yarns. As well as the sports sample, there will be a selection of soft and soothing surfaces inspired by geometry and shimmery effects, a mix of traditional stitches and contemporary knitting technology.
The exhibition takes place from February 25-27, 2020 with Stoll located in the Spinexplore trend area.