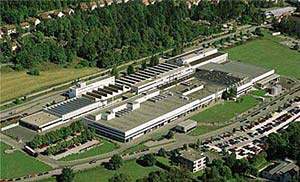 Albstadt- As circular knitting machine builder Mayer & Cie files for insolvency, Knitting Trade Journal discusses what the company may do next and how they will achieve it.

The company commenced proceedings at the local court of Hechingen in Germany on Thursday, 1 October with Dr Wolfgang Bilgery appointed as its insolvency administrator.
At this moment in time, Mayer is keen to stress to its customers and to the textile industry in general that is currently undergoing a restructuring exercise that it hopes will see it emerge stronger and more able to cope to with the demands of the current economic climate.
A source close to Mayer & Cie told Knitting Trade Journal that the message the company was putting out was that ?everything was continuing as normal? with Mayer still offering the same level of service as before.
Log in or register to see this content