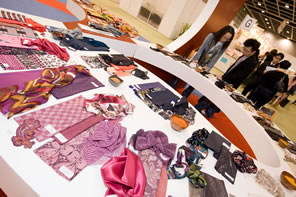 Hong Kong - Buyers from some of the world?s leading apparel brands such as Burberry, Christian Dior, Diesel, Esprit, Gap, H&M and Levi Strauss were among those discovering the latest knitted fashion and functional fabrics at the recent Interstoff Asia Essential exhibition.
In total, the Hong Kong event attracted 6,442 visitors from 44 countries and regions with fabric sourcing experts keen to explore the growing list of knitted fabrics available in the market.
In addition to sourcing from a range suppliers, attendees had the opportunity to take part in seminars that provided valuable insight for sustainable business and included discussions on design and trends plus updates on the latest industry technology.
Log in or register to see this content