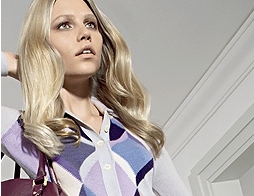 Innerleithen - JJ&HB Cashmere Mills, formerly known as Ballantyne Cashmere, has been placed into administration.
The news represents a further blow to a region already suffering from numerous mill closures and job losses in recent years, particularly as the company, renowned for its fine, hand made intarsia knitwear, was acquired by new owners as recently as 2008. Up to 176 jobs are at risk.
The brand, which was founded in Innerleithen, Scotland, is one of the country?s oldest cashmere manufacturers and was bought by Italian equity firm Charme Investments in partnership with Alfredo Canessa in 2004. Purchased from previous owners Dawson International, the deal included the production and distribution organisation of Ballantyne with its Innerleithen factory, the Japanese distribution branch, flagship stores, and stores within leading department stores.
It was then purchased in 2008 by Italian textile supremo Massimiliano Zegna Baruffa, former owner of yarn spinner Zegna Baruffa, who acquired a 55% stake. A quarter stake was also sold off to US retail firm Brooks Brothers leaving the mill?s current Italian owners with a 20% share.
Log in or register to see this content