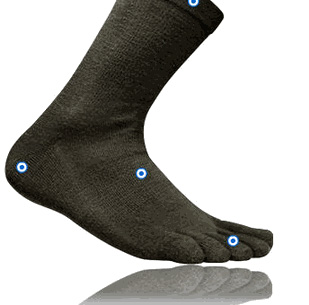 San Diego - Sock manufacturer Injinji, one of the pioneers of performance toe socks or ?tsoks,? is bucking the recession-hit trend currently sweeping through most of the US retail industry.
A huge increase in sales over the last 12 months, despite the adverse effects of the economy, and the recent launch into the medical sector has seen the company set itself a significantly increased, but it believes reachable, sales target over the next three years.
Determined to create an interface that combined the comfort and dexterity of bare feet with the protection of a seamless sock, Injinji founders Randuz and Joaquin Romay introduced the ?tsok? (also known as the tetratsok) ? a performance toe sock that allows the foot to perform freely and naturally inside shoes.
Log in or subscribe to see this content