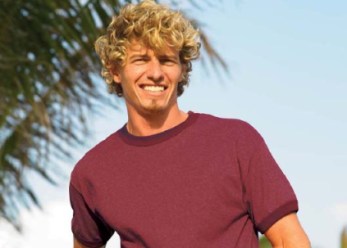 Dhaka - Gildan Activewear?s bid to grow its international business in Asia and Europe took a major step this week with the US$15 million acquisition of a vertically-integrated t-shirt manufacturer in Bangladesh.
Shahriyar Fabric Industries owns and operates a knitting, dying, finishing, cutting and sewing facility near Dhaka for the manufacture of ring-spun T-shirts with an annual production capacity of 2.2 million dozens. Gildan says its initial aim is increase this annual production capacity to 3.5 million dozens with further increases likely in the future.
Gildan has been making significant investments in strategically placed, low-cost regions, creating manufacturing hubs that can serve its desired growth in existing and potentially new markets. The company has already ramped up its investment in Honduras to help support its growth targets in the mass retail market in North America and the Shahriyar deal is expected to serve the same purpose for customers in Europe and Asia.
Gildan says it was attracted by Shahriyar?s geographical location and its existing infrastructure. Although it already has an export base in China, currently serviced by the production facilities at its Central American and Caribbean base, Gildan has always been on a manufacturing platform in Asia to help it service the huge market potential there.
Although the export base in China is seen as a key market opportunity, it was not deemed to be a desirable manufacturing location because of its high energy costs and other negative factors.