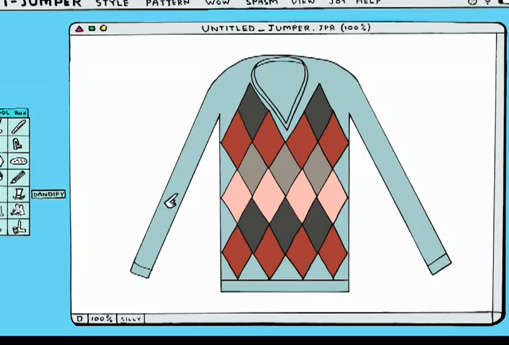 Hawick - Pringle of Scotland has commissioned artist David Shrigley to create a humorous short animated film about life behind-the-scenes at Pringle to celebrate the brands return to Milan Fashion Week.
Just a few weeks ago on this website, in the aftermath of losses in excess of ?9 million for the third year running, we discussed the need for a drastic strategic rethink at Pringle. Innovative marketing campaigns such as this one should just be the start.
In the last couple of years, Pringle has continued to target the luxury market spending heavily on the re-branding of the label and hiring a creative director, Clare Waight Keller, who previously worked with Ralph Lauren and Gucci. And where previously it had divided operations between retail and wholesale, it also restructured itself into a menswear and women's wear operation.
The company, founded in 1815 by Robert Pringle, was one of the first brands to introduce knitwear as outer-wear and soon after introduced its signature Argyle pattern which is now available in a number of showrooms around the world including Milan and Tokyo. Although Pringle is still based in Hawick, its collections are also sourced from Europe and Asia.
{youtube}OoiW5-uA3_E{/youtube}