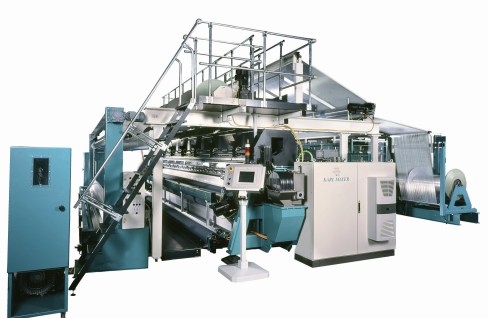 Obertshausen - Offering increased width and improved performance, the new RS MSU S machine from Karl Mayer Malimo represents the company?s first Weftronic model from this new machine platform.
Following the improvements made at the end of last year to the HKS MSU S high-speed tricot machines with parallel weft insertion, the company has unveiled this completely revamped machine platform to coincide with next month?s ITMA exhibition.
This totally new basic concept bears the tradename, Weftronic, and is being implemented systematically on every weft-insertion warp knitting machine. An RS MSU S warp knitting machine with parallel weft insertion set things in motion, and is will be shown at Karl Mayer (China) Ltd. in Wujin during the ITMA ASIA+CITME exhibition.
Log in or subscribe to see this content