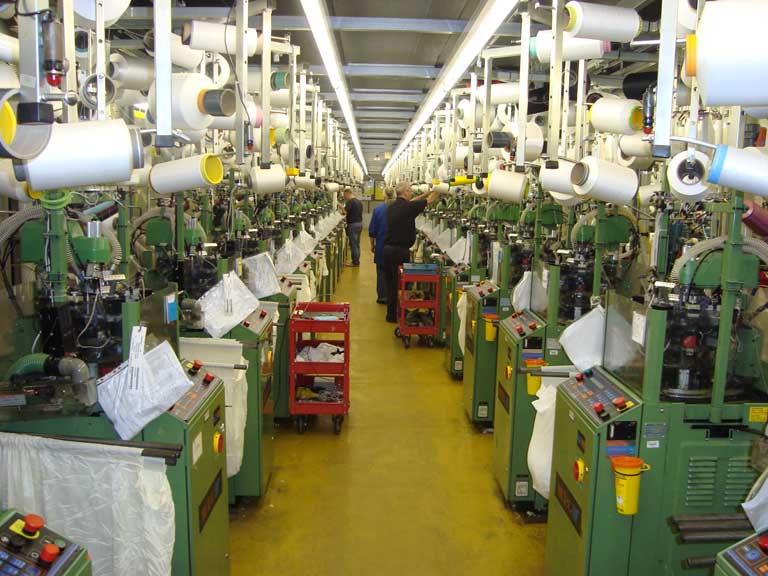 Belper - Equipped with nearly 450 Lonati, Matec and Sangiacomo machines, a UK hosiery manufacturer has become the first UK clothing factory to be awarded eco-factory status by Marks & Spencer (M&S).
Courtaulds has three major brands - Pretty Polly which is aimed at the teen and young woman market; Aristoc, which is slightly more expensive and caters for the 30+ market and the Elbeo hosiery brand for the more mature lady.
Currently, these own brands account for around a third of Courtaulds total output with a further third going to its largest customer in Marks & Spencer and the final third destined for other private labels.