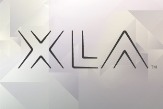 Arco di Trento ? News that a new Italian joint venture is to resurrect production of XLA elastomeric fibre, nearly 15 months after the Dow Chemical Company announced it was ceasing production of the stretch fibre, will come as a welcome boost to the increasing number of circular and warp knitters and swimwear manufacturers that have been introducing the fibre to their collections over the last few of years.
The XLAnce Fibre Italia, a joint venture between warp knitted fabric manufacturer Carvico and Nylon 6 producer Aquafil, has purchased the trademarks and production lines associated with XLA polyolefin based stretch fibre Dow Chemical Company in a deal which also includes an exclusive license under the related intellectual property for crosslinked products for woven and knitted articles.
Dow launched Dow Fiber Solutions and its core Dow XLA fibre technology in 2002 with the fibre making its first appearance in apparel and swimwear shortly after. At the time, it was heralded as the world?s first olefin-based stretch fibre that was resistant to harsh chemicals and high heat.
Its main selling point was that as well as withstanding extreme chemicals and temperatures up to 220?C, it could also cope with harsh dyeing, bleaching, mercerizing and garment-washing conditions. It was also resistant to chlorine and sweat and with a combination of sunscreens and UB rays, was ideal for fabrics for the swimwear, fashion and the sports sectors.
The deal announced this week includes the acquisition of Dow?s XLA fibre production lines, machinery and equipment based in Dow?s Tarragona (Spain) site. The production lines will be transferred to Italy over the next few weeks with production slated to being in the third quarter of 2012.
Aquafil will use its experience within the polyamide fibres segment, together with Carvico?s experience within the elastic fabrics field to help grow XLAnce Fibre Italia?s market presence. ?Innovation is part of Carvico?s identity,? said Laura Colnaghi Calissoni, Chairman of Carvico, ?and true innovation in the stretch fabric sector commands a coordinated efforts along the supply chain, as new fibres are a compulsory component of any genuinely new fabric solution.
?As a leading stretch fabric company our interest into the possibility to resume XLA production was natural, since XLA has been one of the very few significant new fibres in our business in recent years, and our partnership with Aquafil, whose fibre technology knowledge is a key requirement, made this project possible.?
?We believe that our customers will appreciate our decision, and we will work to ensure that the new company, which will have the full freedom to operate independently on the market, can offer innovative solutions in many applications where the use of fibre XLA can add value.?
---
Giulio Bonazzi, Aquafil Group Chairman said: "We were impressed by the quality and the amount of R&D work that has been done on this fibre, and we are grateful to Dow for the professionalism and all the information that was made available."
"Aquafil?s consolidated knowledge within the polyamide fibres segment, in particular with the innovative Econyl recycled yarn, and within the microfiber and polypropylene segment with the Dryarn hi-tech fibre, will be essential to revive this promising elastomer with undoubted synergies. The transfer of the production to Italy will also bring the added value of the closeness to what is still renowned as the Textile innovation and creativity world centre, both for fashion and sportswear brands."
Carvico founded in 1962 is located in Carvico (Italy), employs 300 people and its production has always been 100% Made in Italy. The company specializes in the production and dying of warp knit fabrics for swimwear, sportswear and underwear and operates both on the Italian and the international markets.