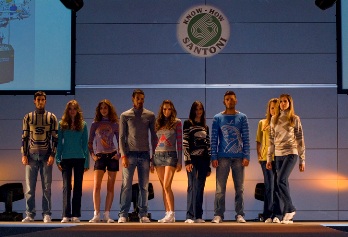 Brescia - Italian knitting machine builder Santoni has announced the dates for this year?s eagerly anticipated Santoni Days exhibition. Santoni, and its parent company, Lonati Group have confirmed that they will hold their Open House events from 26 to 29 September, 2012 in Brescia, Italy.
There will be a complete range of Santoni machines on display including seamless, warp and large diameter circular knitting machines. This will be complemented by exhibits from Mec-Mor, Tecnopea, Sangiacomo and Matec sock machines.
The Lonati company will be displaying its full range of sock knitting machines at the same time at its nearby headquarters.
In recent years, Santoni customers and visitors from as far afield as Japan, the US and China have traveled to see company?s latest innovations for seamless apparel production. At earlier events attendees were treated to a world exclusive when Santoni unveiled its landmark foray into the warp knitting machine sector. The SWD 6/2J six bar machine and SWD4/2J four bar machines, which are now in full production, are electronic compact warp knitting machines suitable for the production of seamless garments including pantyhose, underwear and outerwear.
Further details to follow