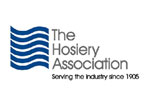 Shanghai ? The US-based The Hosiery Association (THA) is to host a Legwear Conference in Shanghai in 2013.
The conference will take place on 5 March 5 during the 8th Annual Chinese International Hosiery Exposition (CHPE), which takes place from 4-6 March at the Shanghai World Expo Exhibition and Convention Center.
Founded in 1905, THA says it is the only trade organization that advocates exclusively for the very specific needs of global legwear makers, marketers, distributors, sellers and suppliers. THA members represent more than 90% of legwear products sold in the U.S and with 95% of consumer growth for the legwear industry outside of U.S. borders, THA says it supports a combination of a strong US base and growing presence overseas as being essential to the future health and growth of the organization and the industry.