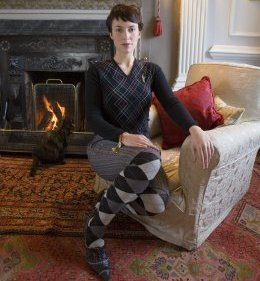 Hawick - Discussions with a potential buyer for the Barrie Knitwear firm are at an advanced stage with a sale possibly concluded within two weeks.
There had been a preferred bidder for the business, part of the Dawson International Group which went into administration in August. However, after the preferred bidder withdrew from negotiations, administrators KPMG have said they are now in talks with a different party with an outcome expected within two weeks. The UK?s The Independent newspaper has suggested that the new bidders are in fact part of the current management team led by Jim Carrie and Clive Brown, who are said to have backing from an Edinburgh-based businessman.
The company behind the US menswear chain Brooks Brothers ? Italy's Claudio Del Vecchio's Retail Brand Alliance ? had been in talks to buy the brand. However, Blair Nimmo of KPMG told local press in Hawick: ?The sales process has taken a little longer than originally expected which is due to the late withdrawal of the initial preferred bidder. There were a large number of parties interested in the business and we are pleased to report that we are now in advanced discussions with a new preferred bidder and hope to conclude the sale of Dawson International in the next two weeks.
?The reputation of the business means we have always been confident of achieving a successful sale and we greatly appreciate the continued support of employees, customers and suppliers of Dawson International during this important period.?
Administrators at Dawson International are still working to recover up to ?2 million in unpaid invoices from some of the cashmere firm?s highest profile customers.
A report in This is Money names fashion house Chanel, a key customer of Barrie, as one of the companies with the outstanding amount at the time of Dawson?s collapse believed to be around ?800,000. Trading in Dawson International's shares was cancelled on the AIM with on 18 September.
Dawson Forte Cashmere, the company?s US import business, has not appointed administrators.
Initially, around 200 parties expressed an interest in taking on the Barrie business.