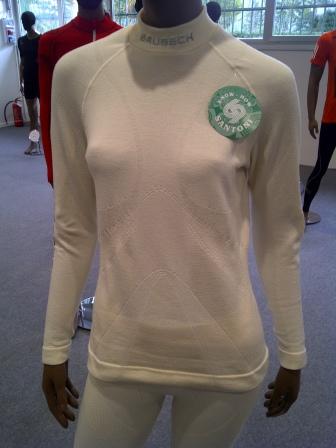 This year?s Santoni Open House exhibition was notable for its emphasis not just on the technology available, but for the advances in knitting construction that are now achievable with the latest seamless knitting technology.
A clear trend developing in the seamless outerwear and active wear is a desire by consumers for an increased use of natural fibres.
When seamless knitting technology was in its infancy, it was geared very much towards intimate apparel and other bodywear. Now, as the technology has developed, Santoni has seen the future for seamless across a broader number of applications such as sportswear and activewear.
The full version of this article will appear in the next issue of Knitting Trade Journal. CLICK HERE to ensure you receive your copy.