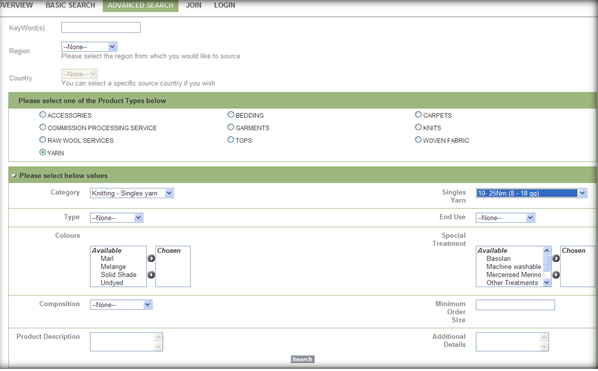 Sydney - Companies involved in the wool production pipeline are being invited to promote their wool-rich products, such as knitted fabrics and yarns, in a new, free-of-charge initiative created by The Woolmark Company.
The Looking For Wool sourcing guide, due to launch in September, is an online directory which will enable businesses to source wool and wool-rich products for both the apparel and interiors sector.
According to the Woolmark Company?s General Manager Product Development and Commercialisation Jimmy Jackson, the guide will provide one central location for buyers to source all types of wool-related products which as yarns and knitted fabrics includes raw wool and tops, while allowing suppliers and manufacturers to promote their products. ?The Looking For Wool sourcing guide is scheduled to launch in September, in-line with the 2014/2015 buying cycle, which will give participating companies maximum exposure to retailers and brands looking to purchase products for the upcoming season,? he said.
Company registration is free and is open to any company producing a product containing more than 50 per cent wool content.
Visit www.woolmark.com/lookingforwool for more information along with step-by-step instructions detailing the sign-up process.